Business Barcodes - Professional Edition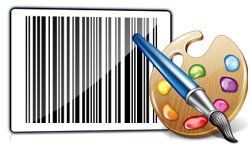 Business Barcodes - Professional Edition with advance barcode designing view creates printable barcode images in simple and easy way. Use of advance featured barcode software saves your valuable time and money required while creating barcode labels from vendors or other similar users. Professional barcode software provides automated solution to create barcode labels for different organization like manufacturing companies, warehousing industries, post office, banking sector, library management system, wholesale packaging suppliers, healthcare sector and other commercial or non commercial sectors.
Barcode designing view of barcode generator software is useful to design barcode label with Line, Ellipse, Pencil, Rectangle, Text, Barcode, Picture and Arc image designing objects along with Data Set Series feature to generate the multiple copies of labels with different barcode and text value.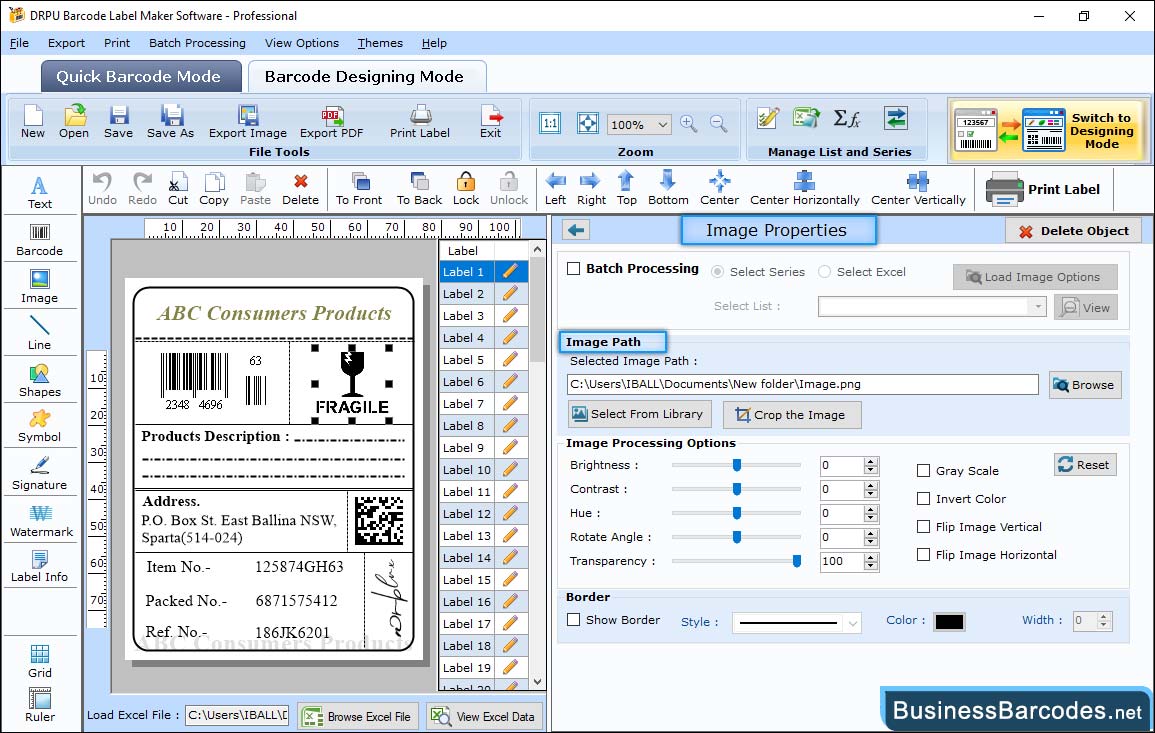 Business Barcodes - Professional Edition Features
Barcode creator program to create standard tags, stickers in simple way.
Barcode generator program support linear and 2D barcode fonts while creating barcode labels.
Barcode maker software provides advance barcode designing view to create business specific barcode images.
Barcode software generate barcode list using sequential, random and constant value series option.
Barcode system support major barcode scanners and printers to fulfill commercial business needs.
No expert help or assistance required to execute the barcode label maker program.
Barcode label printing software provides option to save generated barcode images on PC in various file formats.
Program provides facility to copy and paste generated barcodes in various Windows applications like MS Word, MS paint and MS Excel.
Barcode generator program uses line, text, pencil, ellipse, rectangle, arc and other barcode designing objects to create customized barcodes labels.
Barcode label maker software prints multiple numbers of barcodes at same time (whenever requires) with barcode printing setting option.
Software Supported Fonts
Codabar, Code 11, Code 128, Code 128 SET A, Code 128 SET B, Code 128 SET C, Code 39, Code 93, Code 39 Full ASCII, EAN13, EAN8, Industrial 2 of 5, Interleaved 2 of 5, ISBN 13, ITF-14, LOGMARS, MSI Plessey, Planet, Postnet, Standard 2 of 5, UPCE, UPCA, USPS Sack Label, USPS Tray Label, Telepen, USS-93, UCC/EAN-128
Aztec, Databar, Databar Code 128, Databar Code 128 Set A, Databar Code 128 Set B, Databar Code 128 Set C, Databar Expanded, Databar Limited, Databar Stacked, Databar Stacked Omni, Databar Truncated, Databar EAN 13, Databar EAN 8, Databar MicroPDF417, Databar PDF417, Databar UPCA, Databar UPCE, DataMatrix, MaxiCode, PDF417, QR Code, MICR