Business Barcodes - Corporate Edition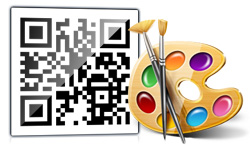 Software creates barcode labels, tags, stickers and coupons with different colors, images, shapes and sizes. Corporate barcode maker software provides batch processing series feature to create bulk numbers of barcode labels with different barcode and text value.

Business Barcodes - Corporate Edition Software provides option to design barcode Footer, Header, Value and Print Quantity List by using batch processing series. Software having advanced option to print bulk number of barcode labels using print settings with option to set print mode such as Pre define Label stock or Manual. Business Barcode - Corporate Edition efficiently creates professional barcode labels in 26+ supported barcode symbologies with user friendly interface.
Software Features:
Facility to print designed ID cards with flexible print settings with support to all major printers.
Software can export designed ID Card as Image (JPEG, PNG etc.), as PDF and as Template.
Software provides E-mail setting feature to send designed ID cards at specified email address.
Provide facility to copy current design of ID card to other side of Card.
Software also provides option to add your Visitor details to the database.
Software provides Image Cropping Tool to crop single images or multiple images for your ID Card.
Software Features:
Design Tools to Align Objects Tool, Text Box, Rectangle/Square, Ellipse/Circle, Grouping Options etc.
Inbuilt E-mail Settings
Manual Printing Settings
Batch processing Feature
Copy images to clipboard
Save barcode images at high resolution (Dpi)
Save barcode in various image formats as PNG, BMP, JPG, TIFF, WMF, EMF
Compatibility with distinct version of Windows Operating System
No expert help or assistance required to execute the corporate edition of business barcode.
Create list of sequential barcodes with Edit Data sheet.