Business Barcodes for Retail industry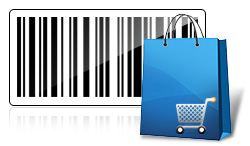 Inventory Control and Business Barcodes for Retail industry Software is facilitated to create versatile retail barcodes or inventory barcode labels using any of the major Linear and 2D barcode font standards. In retail businesses, to manage large volumes of products and for easy access of the required item, barcode software has nowadays become essential for managing it.
Barcode creator software offers series generating options including Sequential, Constant or Random lists to create multiple inventory barcode labels useful in entire small to large scale retail industries. Effective tracking system of the barcode software traces all business product and inventory goods details in an accurate way yet at a rapid pace thus relieving users from the manually data entry process.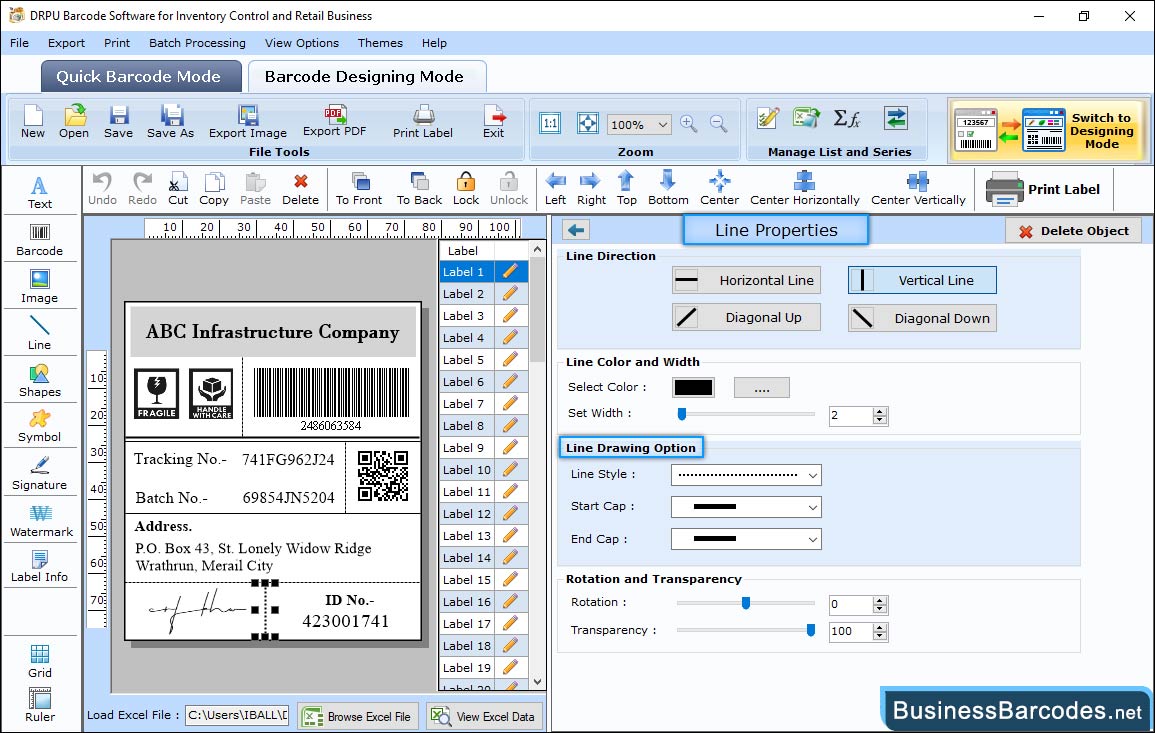 Business Barcodes for Retail Industry Features
Barcode generator program supports major globally implemented Linear and 2d font symbology.
Provides options to save the crafted inventory barcode label in any of file patterns.
Barcode label printing software creates printable customized retail business barcodes labels using barcode designing objects.
Dynamic print preview functionality provides a designed label view of the print output sample before final printing.
Advance Font and Image settings provide a helping hand to create personalized inventory barcodes.
Barcode designer software allows you to save designed retail barcodes in JPEG, TIFF, Bitmap, PNG, WMF, EMF, EXIF and GIF file formats.
Barcoding system provides option to specify Barcode Value, Barcode Header and Barcode footer during barcode designing process.
Barcode label maker software provides option to set Images DPI (Dots Per Inch) value while creating barcode labels.
Software Supported Fonts
Code 39 Full ASCII Barcode, Code 128 Barcode, Code 128 SET A Barcode, Code 128 SET B Barcode, Code 128 SET C Barcode, Code 39 Barcode, LOGMARS Barcode, EAN13 Barcode, EAN8 Barcode, Industrial 2 of 5 Barcode, Interleaved 2 of 5 Barcode, UPCA Barcode, MSI Plessey Barcode, UCC/EAN-128 Barcode, Telepen Barcode, UPCE Barcode
Aztec 2d Barcode, Databar 2d Barcode, Databar Code 128 2d Barcode, Databar Code 128 Set A 2d Barcode, Databar Code 128 Set B 2d Barcode, Databar Code 128 Set C 2d Barcode, Databar Expanded 2d Barcode, Databar Limited 2d Barcode, Databar Stacked 2d Barcode, PDF417 2d Barcode, Databar UPCA 2d Barcode, Databar UPCE 2d Barcode, DataMatrix 2d Barcode, MaxiCode 2d Barcode, Databar EAN 8 2d Barcode, QR Code 2d Barcode, Databar Truncated 2d Barcode, Databar EAN 13 2d Barcode