Business Barcodes - Professional Edition Screenshots
Barcode software is useful program to create customized barcode label, tag and stickers using latest linear and 2D barcode font standards. Barcode label maker program provides facility to copy and paste generated barcodes in various Windows applications like MS Word, MS paint and MS Excel. Barcode generator program generates bulk list of barcodes images using random, constant value and sequential series generating techniques.
You can easily generate barcodes in your own style using QR code, Aztec Code, UPCA, Databar and other type of barcodes linear and 2D barcodes symbologies. Professional barcode software provides automated solution to create barcode labels for different organization like manufacturing companies, warehousing industries, wholesale packaging suppliers, healthcare sector and other commercial or non commercial sectors.
Use following steps to create barcode labels using Barcode Label Maker Professional Edition Software:
STEP: 1
To generate Linear Barcodes using MSI Plessey Font you simply select the linear barcode as shown in following barcode generator software screen: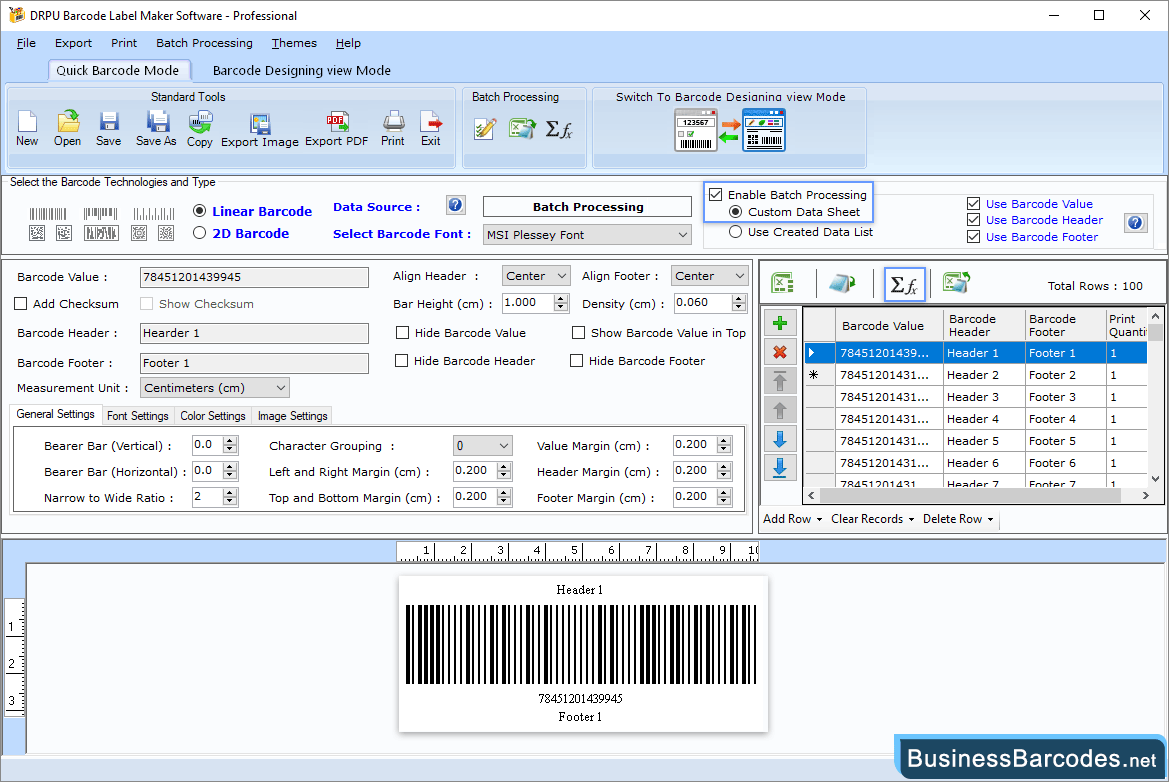 STEP: 2
Insert a barcode on the label by clicking on the barcode icon from the drawing tools. Now double click on the default barcode image. The following window will be displayed: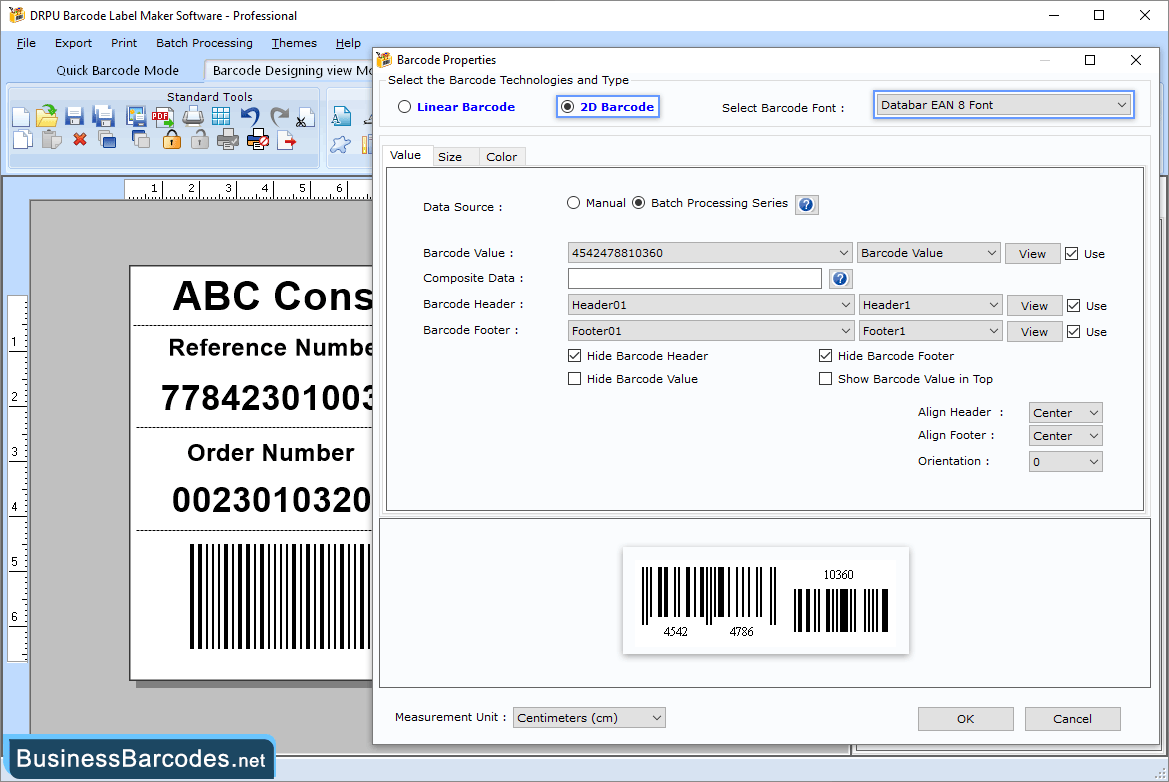 STEP: 3
After completing the barcode designing process, you can now Print your designed barcode label using the print settings option. Click on the print icon from standard tools.