Business Barcodes for Retail Industry Screenshots
Inventory and Retail Business Barcode Label maker software lets you create and print inventory control and Retail business barcode labels, tags and stickers. Barcode label creator program provides Advanced barcode batch process to design retail barcode labels in bulk numbers according to your requirements.
Barcode generator software is Designed and developed with advanced barcode designing view which provides Text, Line, Picture and other barcodes designing objects to create retail barcodes labels.
Create barcodes for Retail Industry using following steps:
STEP: 1
Choose Quick Barcode Mode to design Retail barcode and Change barcode settings including general, font and image settings.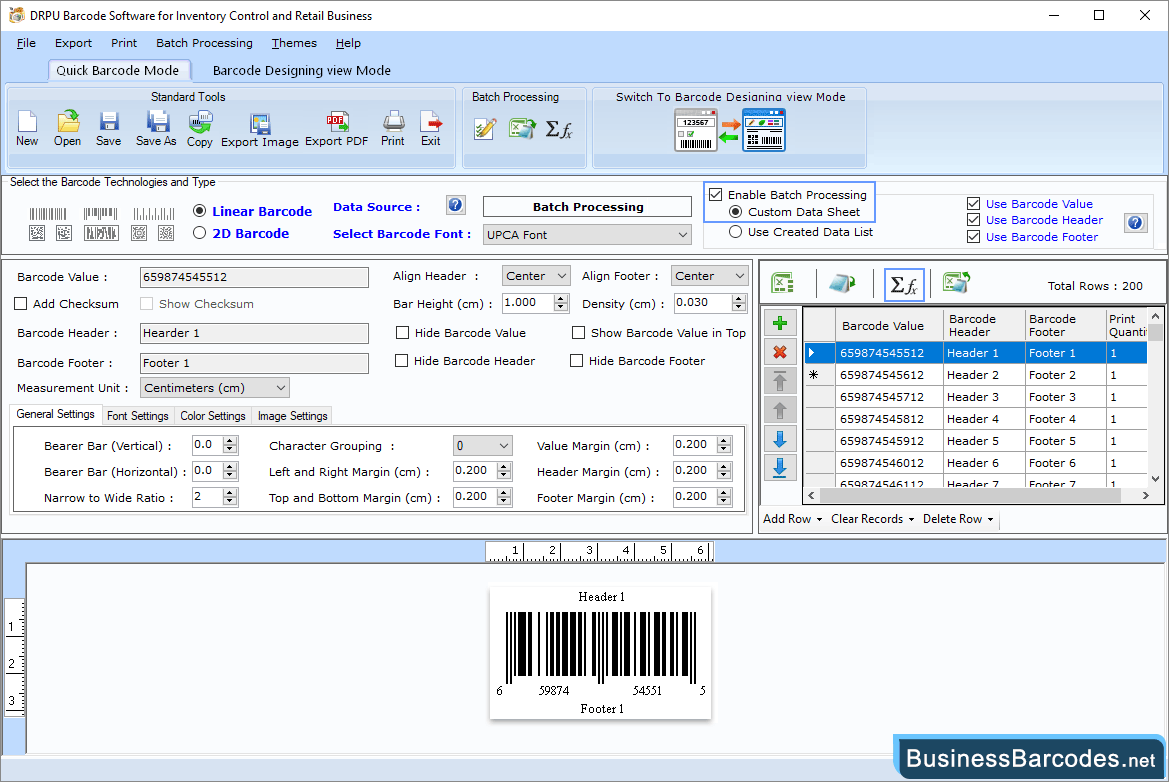 STEP: 2
Select Barcode designing view mode to design retail barcode label and change label properties as shown on the following screen.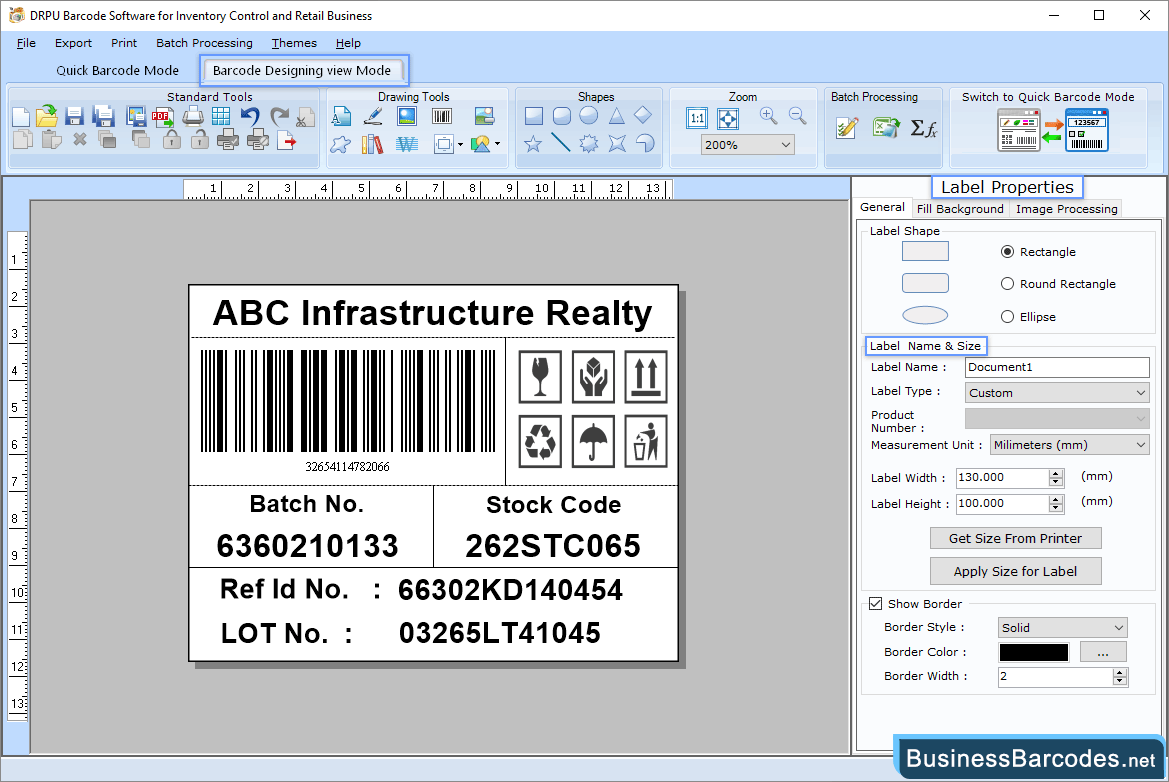 STEP: 3
Click on the Print icon from the above standard tools to print the designed barcode.