Business Barcodes for Warehousing Industry Screenshots
Industrial Manufacturing and warehousing barcode label maker software helps you to create and print professional quality warehouse barcode labels, tags and stickers. Barcode maker software quickly creates multiple numbers of barcode labels by the help of inbuilt Barcode Batch Process. Barcode label designer program provides inbuilt advanced barcode designing view to create barcode tags for manufacturing and warehousing industry. Barcode label creator software is integrated with inbuilt print settings that allow you to print designed barcodes label.
Barcode generator software designs customized barcode labels of different shapes and sizes (as per your requirements) for industrial manufacturing and warehousing industries. Barcode label creator program allows you to save generated warehouse barcodes in various Windows applications like MS Word, MS Paint and MS Excel.
Create Warehouse Industry barcode using following steps:
STEP: 1
Choose Quick Barcode Mode to design your barcode and Change barcode settings as needed.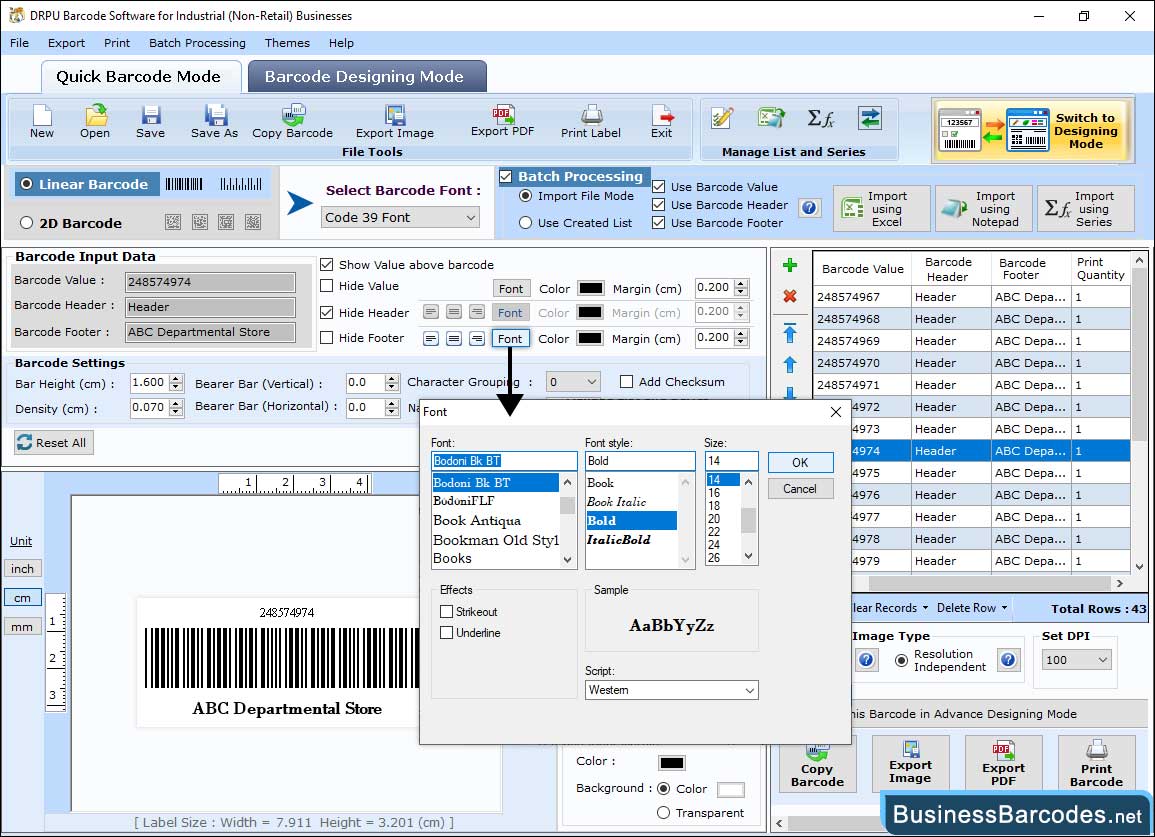 STEP: 2
To add a barcode to your label, click on the barcode from the toolbar and set its value with font type and technology (Linear or 2D).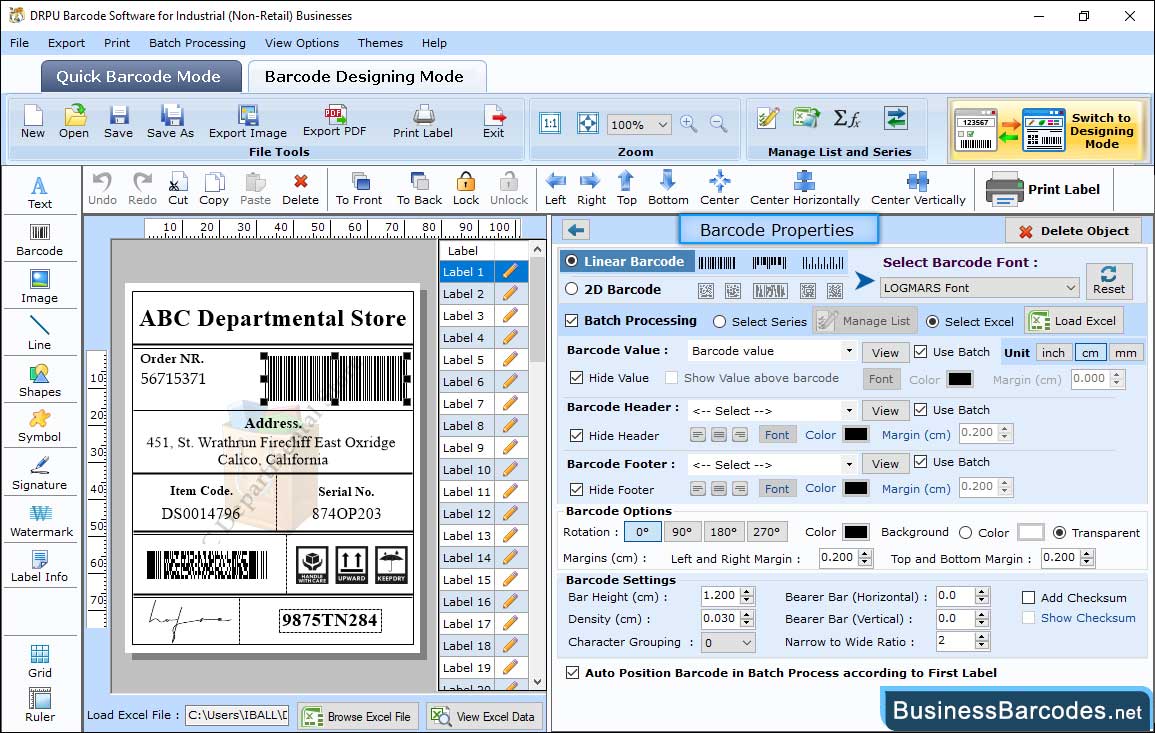 STEP: 3
To print your designed barcode labels, first go to the print option from the toolbar. Choose the mode of printing and set attributes accordingly.