Business Barcodes for Healthcare Industry Screenshots
Barcode maker software for healthcare allows you to design and print pharmacy barcodes labels, stickers and tags for medical products. Barcode label creator program uses advanced barcode designing view to create pharmaceutical barcode labels using pencil, line, text, ellipse and other barcodes designing objects.
Barcode generator software is integrated with Barcode Batch Processing Option which provides Random, Sequential and Constant value series generating feature to generate barcode labels in multiple numbers simultaneously.
Create healthcare barcode labels using following steps:
STEP: 1
Change 'Barcode Properties' by double clicking on that barcode which is on the label as show in following Barcode Software screen: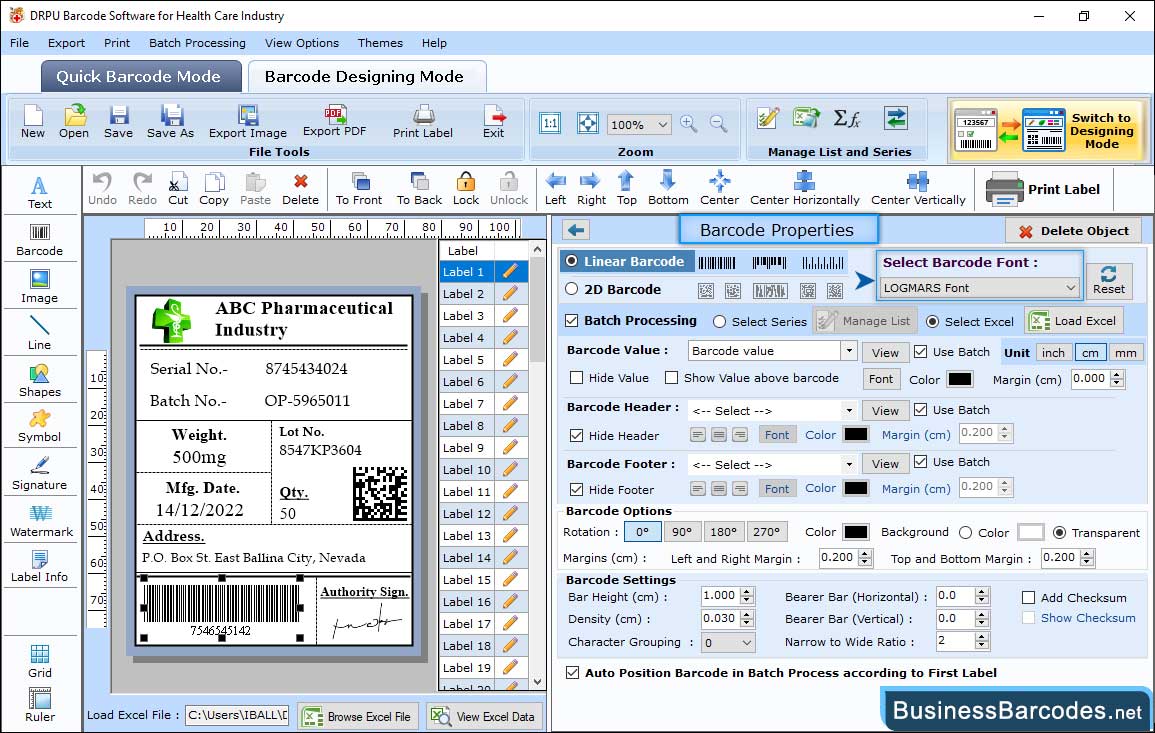 STEP: 2
In Barcode Designing Mode, Write text on your Barcode Label using Text Properties.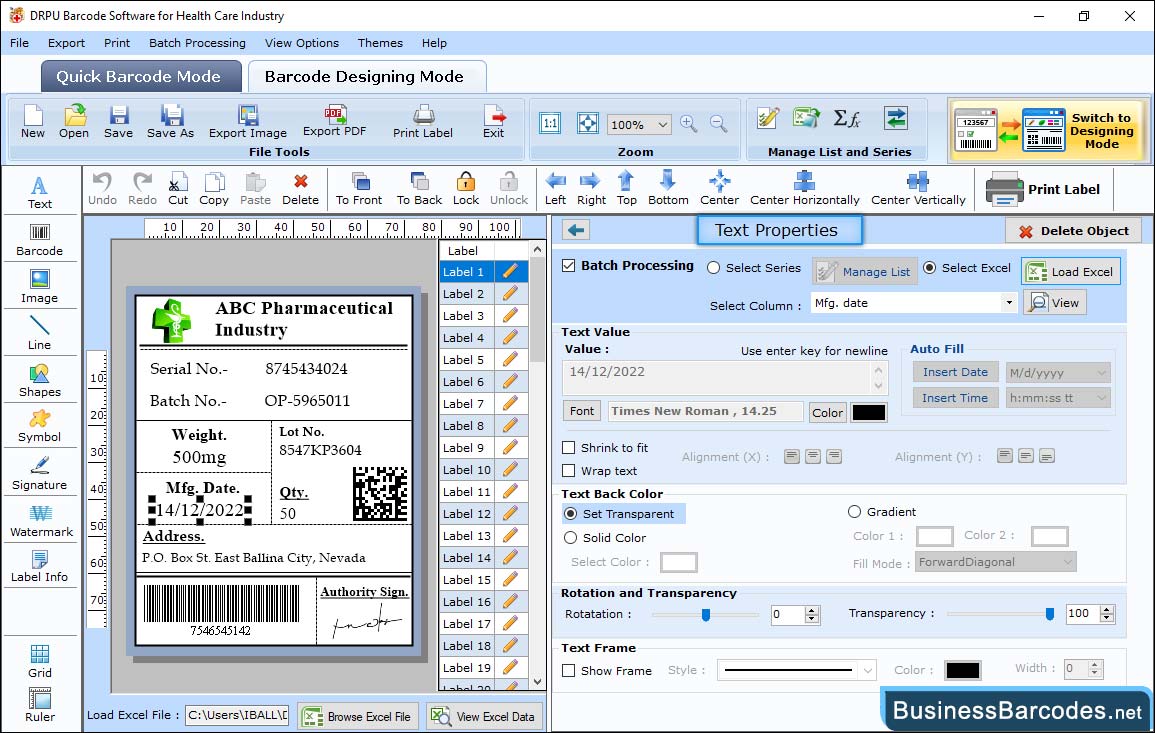 STEP: 3
After designing barcode label, go to print settings from tool bar. Choose print mode and fill required fields.