Business Barcodes - Corporate Edition Screenshots
Barcode Generator Software – Corporate designs barcode labels with Line, Ellipse, Rectangle and Barcode objects all along with Batch Processing Series feature to generate the multiple copies of barcode tags with different barcode header, footer and text value.
Corporate Edition provides option to Export Image in different file format including JPG, PNG and PDF File etc., with Text Mode and Print Quality Option to select different DPI for image printing.
Barcode maker software – corporate edition Import list saved in .xls and .xlsx file formats to fill data sheet and export created Batch Processing list in .xls and .xlsx file format. Software also provide facility to create Batch Processing list using following series generation options such as Sequential Series (Prefix value, Suffix value and range of sequential list), Constant Value Series (Value, Count value) and Random Series (Prefix value, Suffix value and Count value)
Use following steps to create barcode labels using Barcode Label Maker Corporate Edition Software:
STEP: 1
To generate Linear Barcodes using LOGMARS Font you simply select the linear barcode as shown in following barcode generator software screen: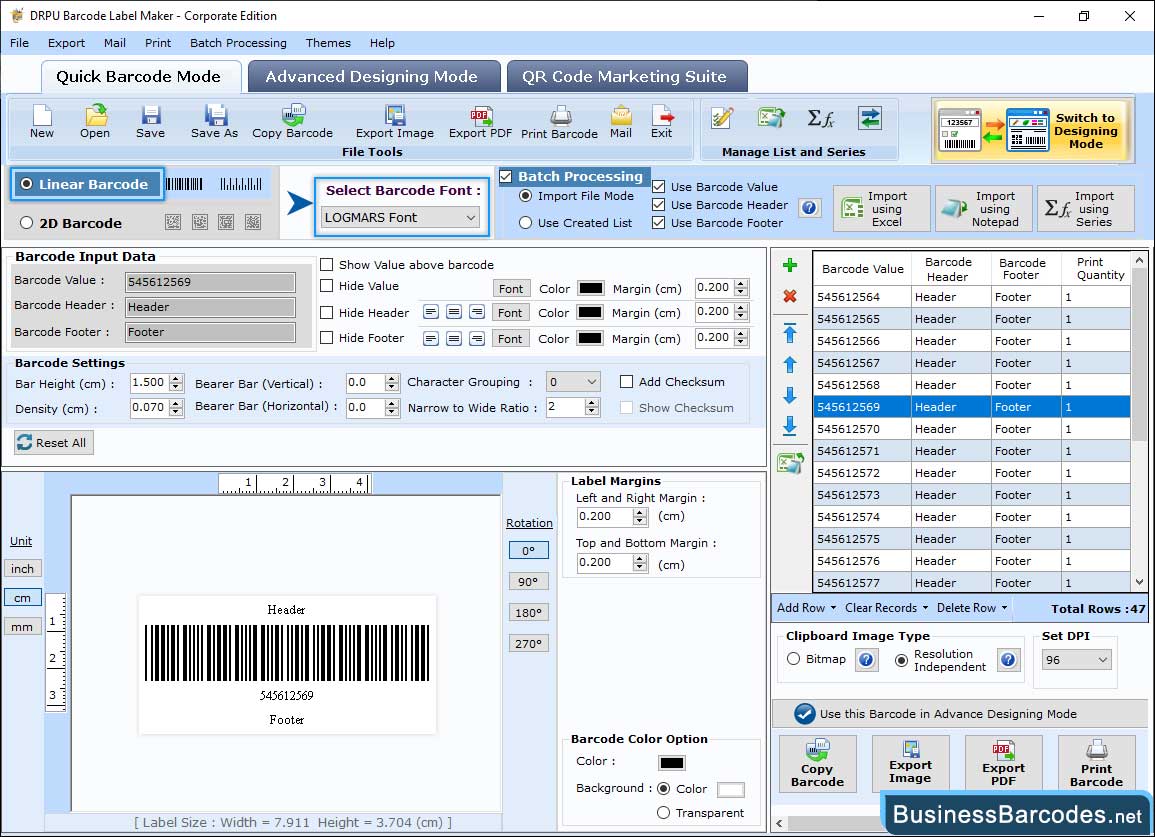 STEP: 2
Choose Barcode Designing View Mode to change the Label Properties.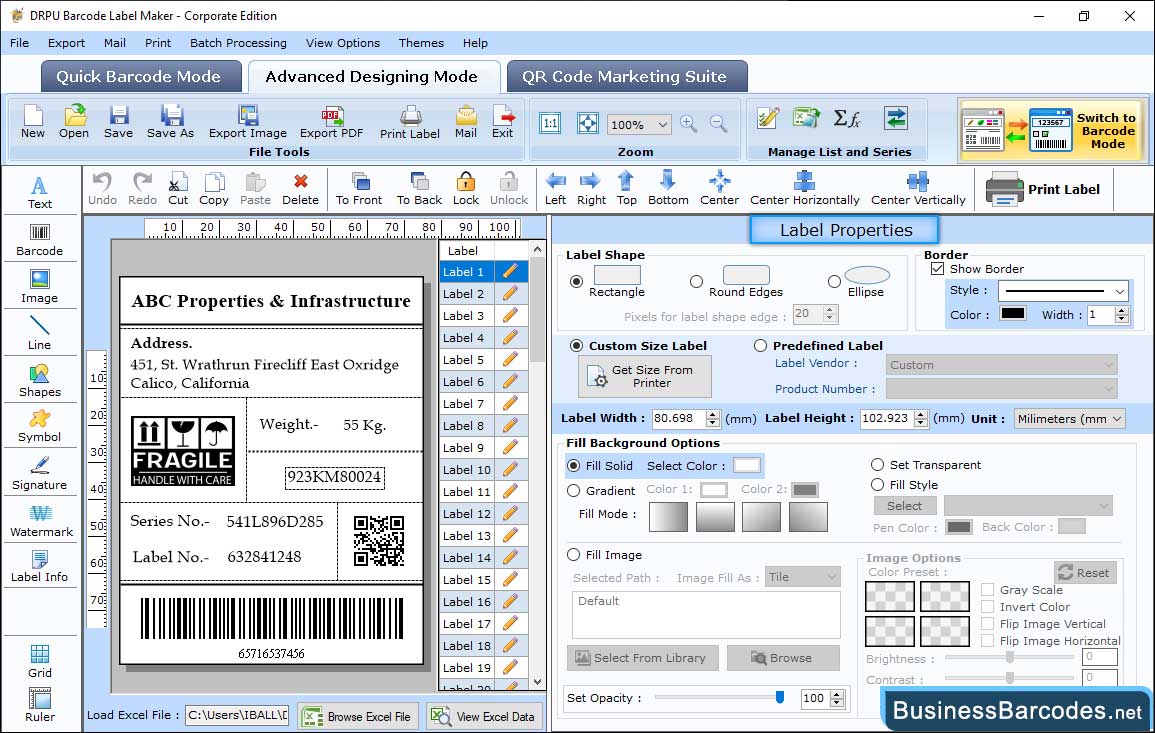 STEP: 3
After completing your designing part, click on the Print button to print the barcode image with the selected mode.