Business Barcodes - Standard Edition Screenshots
Barcode Label Maker Software Standard lets you to create scanable barcode labels, tags, coupons, stickers and rolls. Barcode generator program is integrated with color, font and image settings to create customized barcode labels in custom-shaped to meet your specific needs.
Barcoding system provides is developed with barcode batch process which provides random, sequential and constant value barcodes series generating feature to create barcodes images in bulk numbers.
Use following steps to create barcode labels using Barcode Label Maker Standard Software:
STEP: 1
To generate Linear Barcodes using EAN 128 Font you simply select the linear barcode as shown in following barcode generator software screen: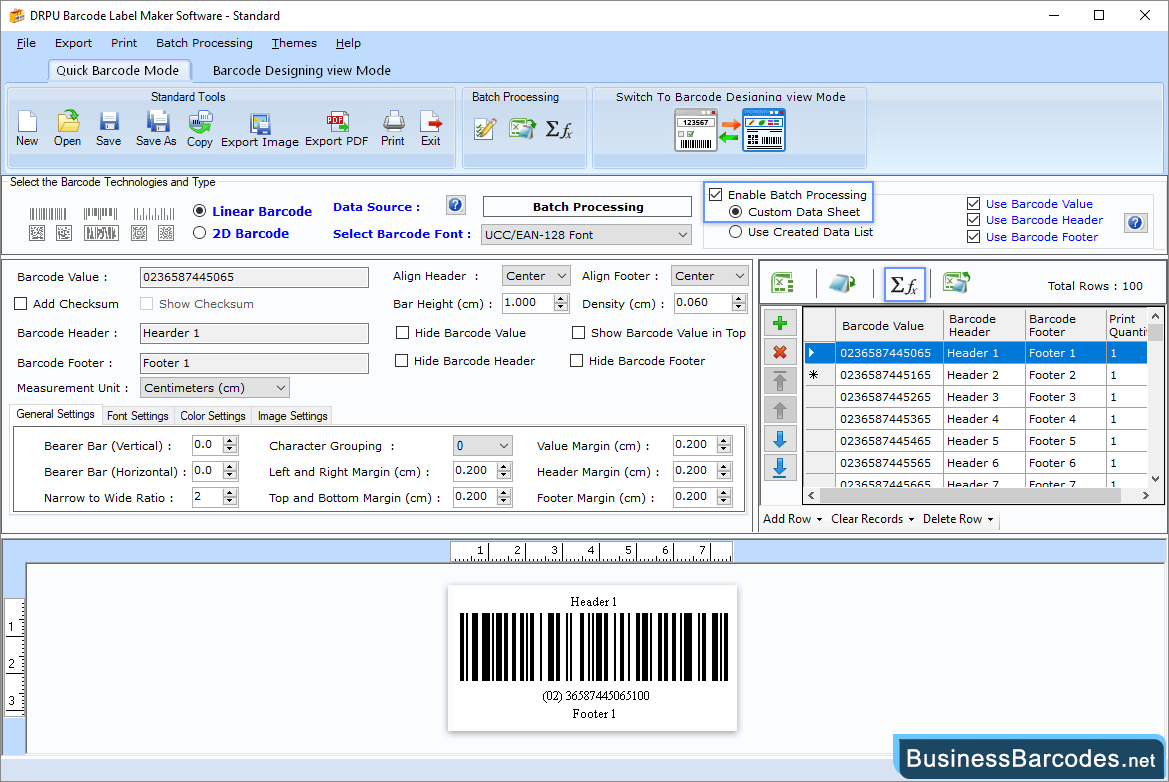 STEP: 2
Choose Barcode Designing View Mode to change the Label Properties.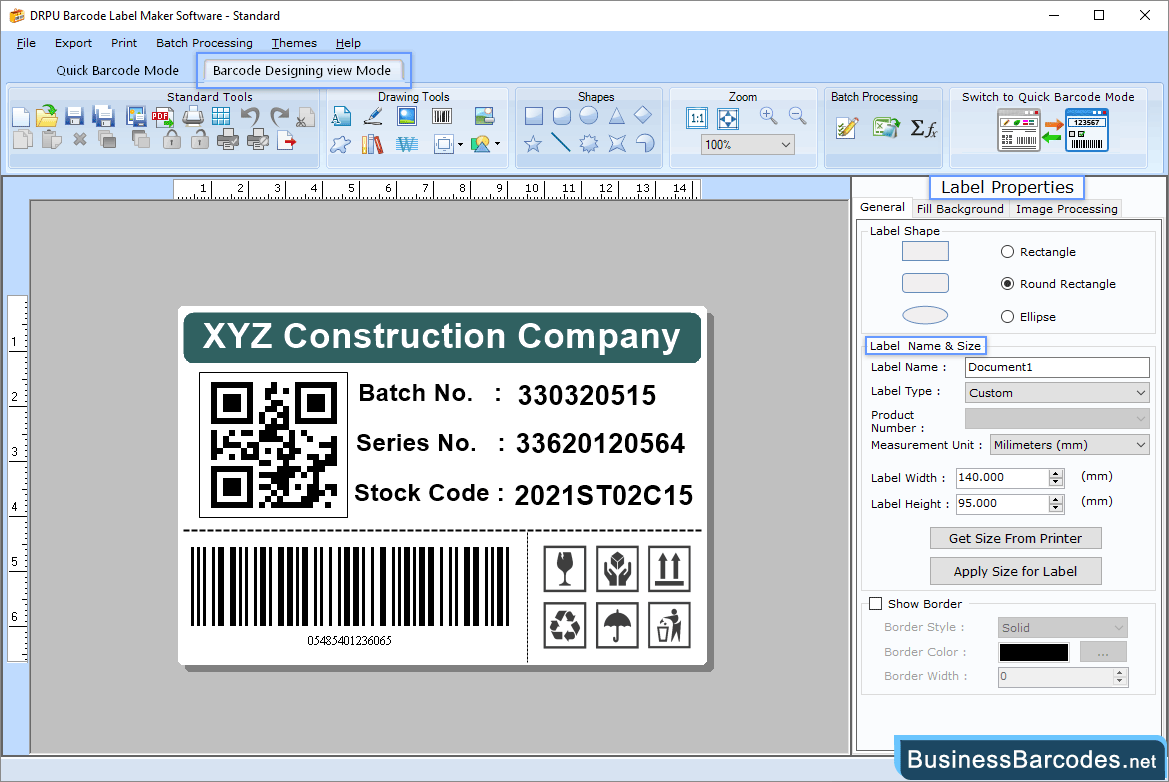 STEP: 3
After completing your designing part, click on the Print button to print the barcode image with the selected mode.