Linear USPS Tray Label Font generated by Business Barcodes - Standard Edition
Enable Linear Barcode option and select USPS Tray Label Font as shown in below screen to design barcode font by Business Barcodes - Standard Edition Software.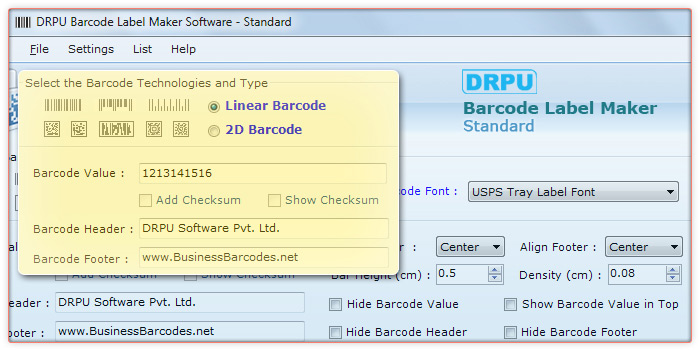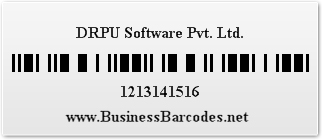 Tray Label is used by United States Postal Services for automation rate mailings; for periodicals and standard mail (letter size & flat size pieces). USPS Tray Label symbology ( USPS 25 Tray Label). This is based on Interleaved 2 of 5 symbology with exactly 10 digits encoded: 5-digit Zip Code (the tray destination) and a 3-digit content identifier number (CIN), and a 2-digit USPS processing code.
Barcode Font: USPS Tray Label Barcode
Barcode Type: Linear Barcode Symbology