The Implementation of Barcode on Warehouse Management System for Warehouse Efficiency
Posted by: Teachable tech
Updated: April 25th, 2022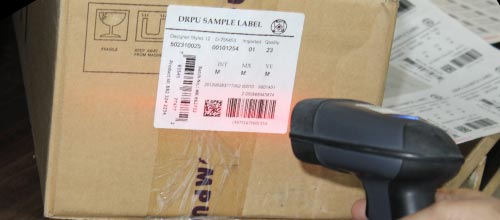 Table of Content
Abstract
In the E-Commerce world, many merchants utilize barcodes to streamline their Warehouse Management System operations
By using Barcode technology in every process of the warehouse it helps to save on payroll, minimize human error, improve your ordering and provide accurate data. Barcode also helps to integrate the management process and improves efficiency in the warehouse management system.
Many warehouse managers are turning to automation 2D or linear barcode technologies to improve warehouse operational efficiency, reduce costs, and so on. Typical warehouse must manage to ship, receive, replenish, pick, and pack activities that are often occurring simultaneously.
Barcodes give each product, container, or item a unique identity that makes it easy to transfer goods between different locations. Using barcodes makes it easy to end up mispicking and sending the wrong item to the wrong customer.
Why Use Barcodes in a Warehouse?
Efficiency in warehouse management requires moving bulk containers and individual items smoothly through several unique steps. Using spreadsheets and manual item details entries to perform inventory counts and other activities can lead to errors and prevent staff from responding to changes quickly.
Warehouse barcode labels allow you to tag each warehouse location rack, pallet, and container with a label that can be easily scanned at any time. This is useful for performing semi-automated item counts, and details, and transferring inventory between departments or locations. Barcodes save money and increase efficiency for your warehouse management system.
How to Implementation of Barcode on Warehouse management
Now that you're completely confident that your business requires a barcoding and stock management system, you'll need to take some steps to implement barcodes within your warehouse system.
Transitioning from a manual data entry to an automated barcoding system may look like the greatest task, but with the perfect support and guidance, you can not only achieve the right barcode implementation but also gather the long-term benefits of the solution. Using the following steps set up a barcode system in your warehouse.
List all items within your warehouse inventory
Choose your preferred barcode maker software
Add your new barcodes to products
LIST ALL ITEMS WITHIN YOUR WAREHOUSE INVENTORY
To minimize errors, you should start by making a master list of the entire inventory that might be in their warehouse or stockroom. At the very least, this list should include item numbers, units of measurement, and descriptions. Would recommend including the following information in your database spreadsheet:
Item dimensions
Purchase price total
Minimum inventory quantity
Any vendor information?
A short physical description of the product
CHOOSE YOUR PREFERRED BARCODE MAKER SOFTWARE
There are several barcode maker software systems on the market currently, and as with everything, some are better suited to certain businesses and warehouse industries than others. Variables such as the size of your business, how much you sell products daily, and the type of stock you carry and choose which barcoding system is right for your requirements.
We would recommend using "Business Barcode Maker Software" as this system enables your business to have a fully functioning warehouse management system which improves efficiency in the warehouse management system. This software allows you to design bulk no. of barcode label for your warehouse management system.
ADD YOUR NEW BARCODES TO PRODUCTS
Depending on the type of industry you work in, you will require a specific type of barcode such as linear or 2D barcodes. Ensure that your warehouse inventory management system is updated with your new barcode labels and then begin adding them to the product items in your warehouse industries. You can now completely barcode label your inventory products.
How Does Barcode Scanning Work?
A Barcode scanner is a hardware device that reads the barcode and converts it into numbers and letters. Barcode scanners work with a very simple 'point and shoot' and click the scanner at the product's barcode. The sensor in your barcode scanner detects the code and generates a signal to be decoded into text. Barcode scanner is used to decode the barcode images details with the help of the sensor. Once decoded, the data is translated into text and displays the required information on a specific product.
Benefits of using Barcode in Warehouse
Key Performance Indicators can be easily tracked and monitored by your products
It makes cycle counts and export data easy and efficient
Overall productivity increases
Easy to enter and extract data
Human errors are minimized
Ability to receive, move, and product ship out all the items in inventory