Visitors ID Gate Pass Maker Screenshots
Visitors ID Gate Pass Maker Software allows you to design a visitor's ID card and gate pass for your visitors. Software provides the option to add all the visitor's details to the database for future usage and manage records. You can also search for visitor's records according to name, company name, date range, etc. Software provides the option to crop visitors' images using image cropping tools, as per your requirement.
Visitor ID Cards Designer Program allows you to easily export the Visitor ID Card as an image (png, jpg, etc.) and as a PDF file format. Program also provides predefined templates to easily design visitor gate passes. for Visitor Gate pass Designer application has advanced designing tools such as text, symbols, barcodes, and shapes to design customized visitor ID cards. Software provides advanced printing settings to print multiple visitor ID cards as per requirement.
Use the following steps to design customised Visitor ID cards using Visitor ID Gate Pass Maker Software:
STEP: 1
Select any one of the Template Categories (Pre-defined or user-defined) as needed.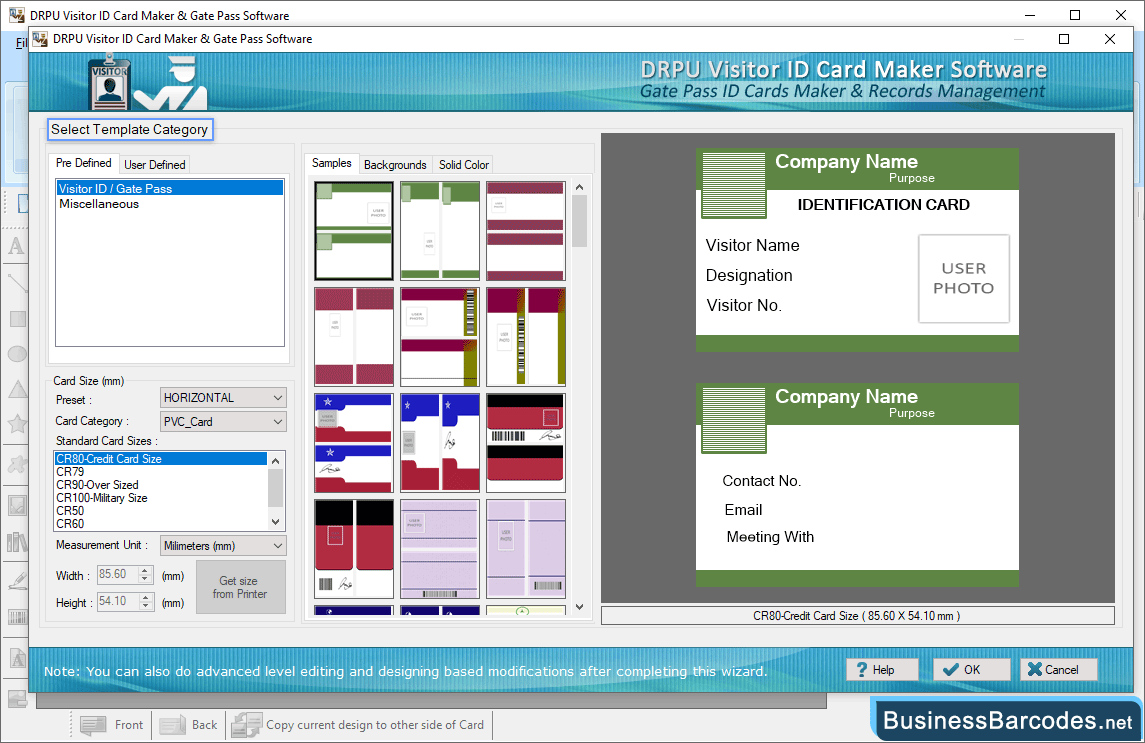 STEP: 2
Fill in all the details of visitors to add on your ID card and change card properties as well.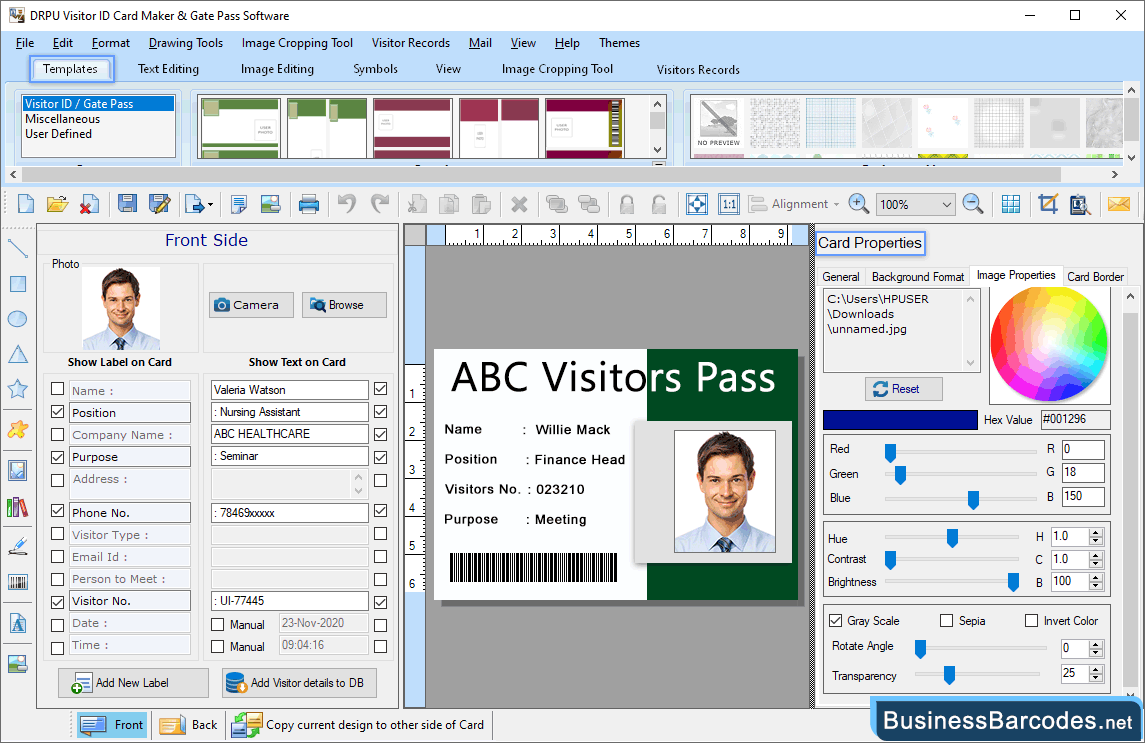 STEP: 3
Fill in all of the details of the printer settings as shown on screen to print your designed student ID card.