Student ID Cards Maker Software Screenshots
Student ID Card Maker Software designs and prints multiple student ID cards with different barcode values and text. Software provides the option to design ID cards by using pre-defined templates. Software creates a bulk number of ID cards for students simultaneously by browsing all the details using Excel sheets. Program provides the option to add a photo to your student ID card by browsing images from any location or by capturing an image using a camera.
Student ID Cards Designer Software provides an advanced print setting to print multiple designed student ID cards. Program provides advanced designing tools such as text, symbols, WordArt, and shapes to design customized student ID cards. Software allows you to send designed ID cards to a particular email address using the inbuilt email setting option.
Process to design customized Student ID cards using Student ID Card Maker Software:
STEP: 1
Choose one option between "Design using Pre-defined Templates" or "Live Group and Batch Processing Mode" to design ID cards.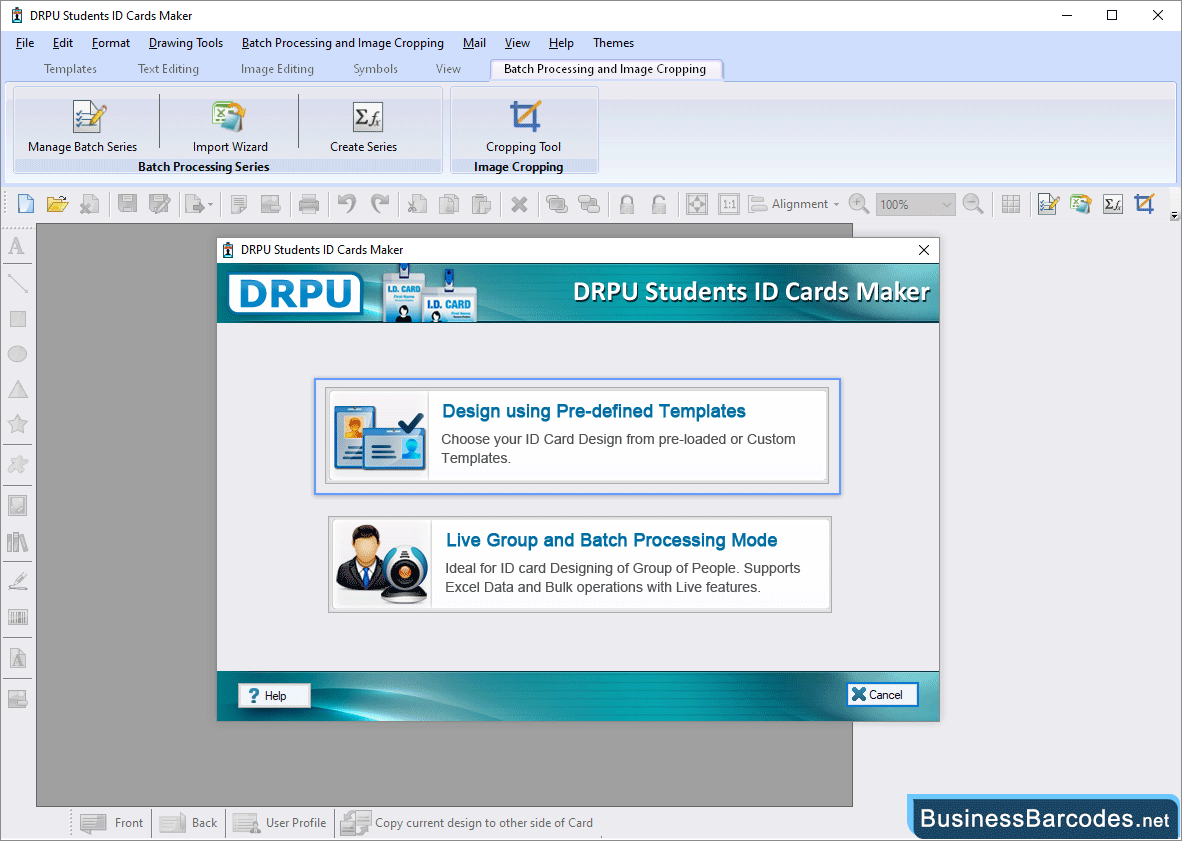 STEP: 2
Click the "Fill User Profile" button to fill in user details manually or use Excel files.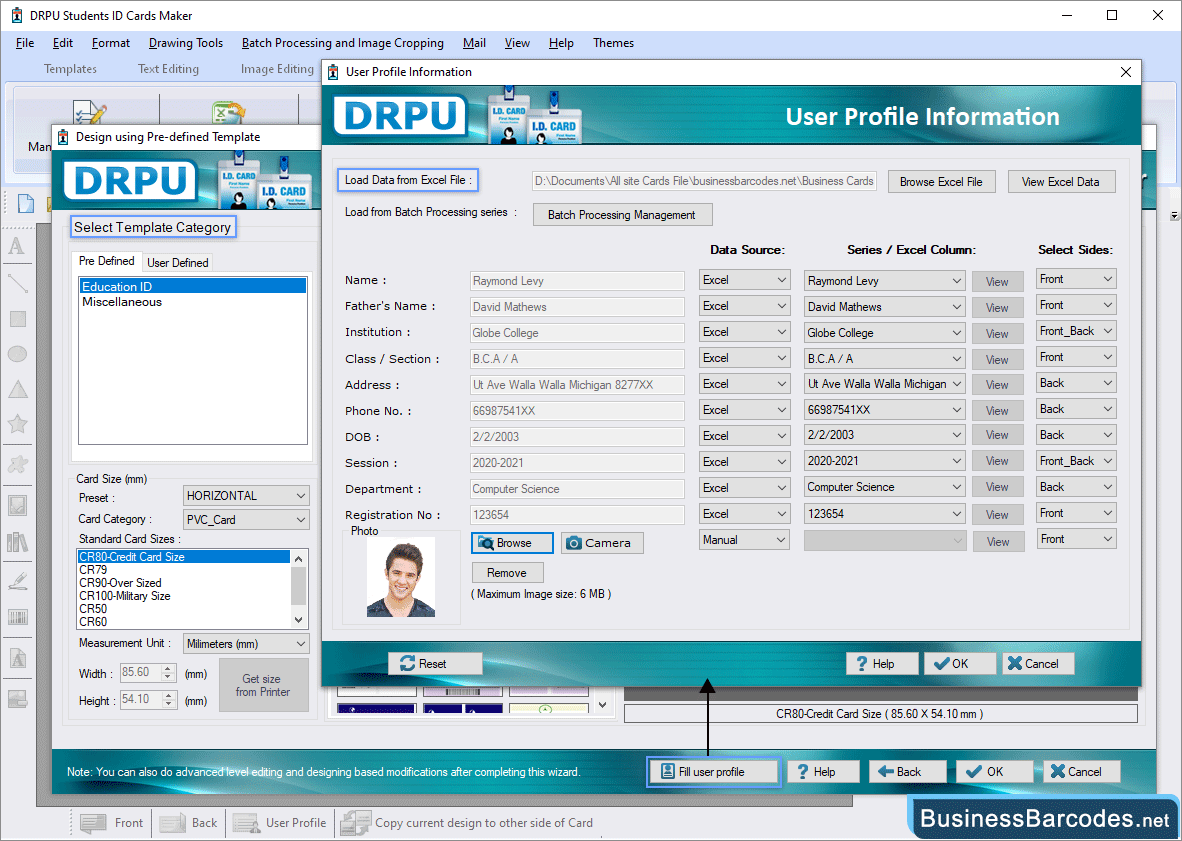 STEP: 3
To print your designed student ID card, go to the "Print" option in the software Tool Bar. Fill in all the printing details as shown in the figure.