ID Cards Maker (Corporate Edition) Screenshots
ID Card Maker (Corporate Edition) enables you to create custom-style ID cards for employees, students, visitors, and others. Use the Batch Processing Series option to automate the process. We design and print multiple ID cards with different text and barcode values. You can start designing ID cards using the "Start With Template" option or the "Start by Using Wizard" option. Software provides the facility to design and print professional-looking ID cards for a group of people while simultaneously using an Excel data file.
ID Cards Designer Tool provides the option to import an excel file and generate multiple identity cards using the excel file data. You can also add a photo to your ID card by capturing an image using the camera setting option. ID Card Maker tool is fully capable of sending designed ID cards to a particular email address using the inbuilt email setting option.
Process to design customized ID cards using ID Cards Maker (Corporate Edition) Software:
STEP: 1
Choose any one module (design using predefined templates, start by using a wizard, open with an existing design log, visitor gatepass mode, batch processing mode) to start designing your ID card.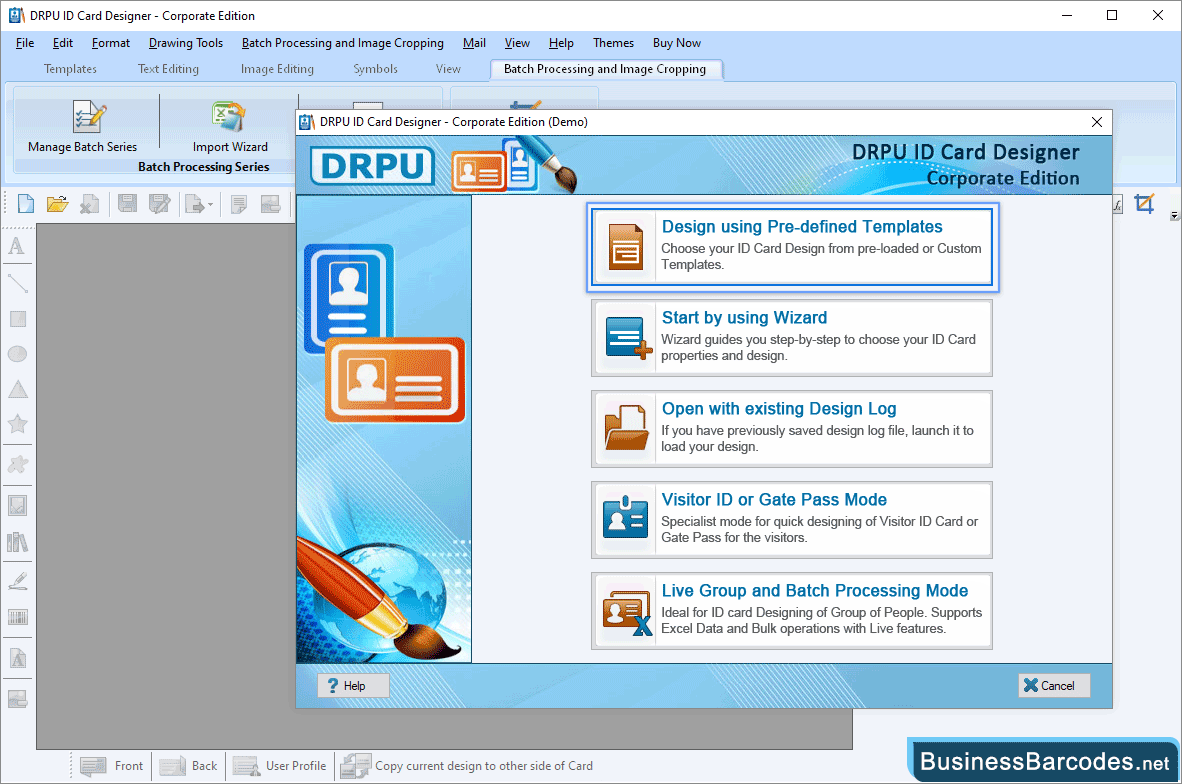 STEP: 2
Click the "Fill User Profile" button to add details on templates manually.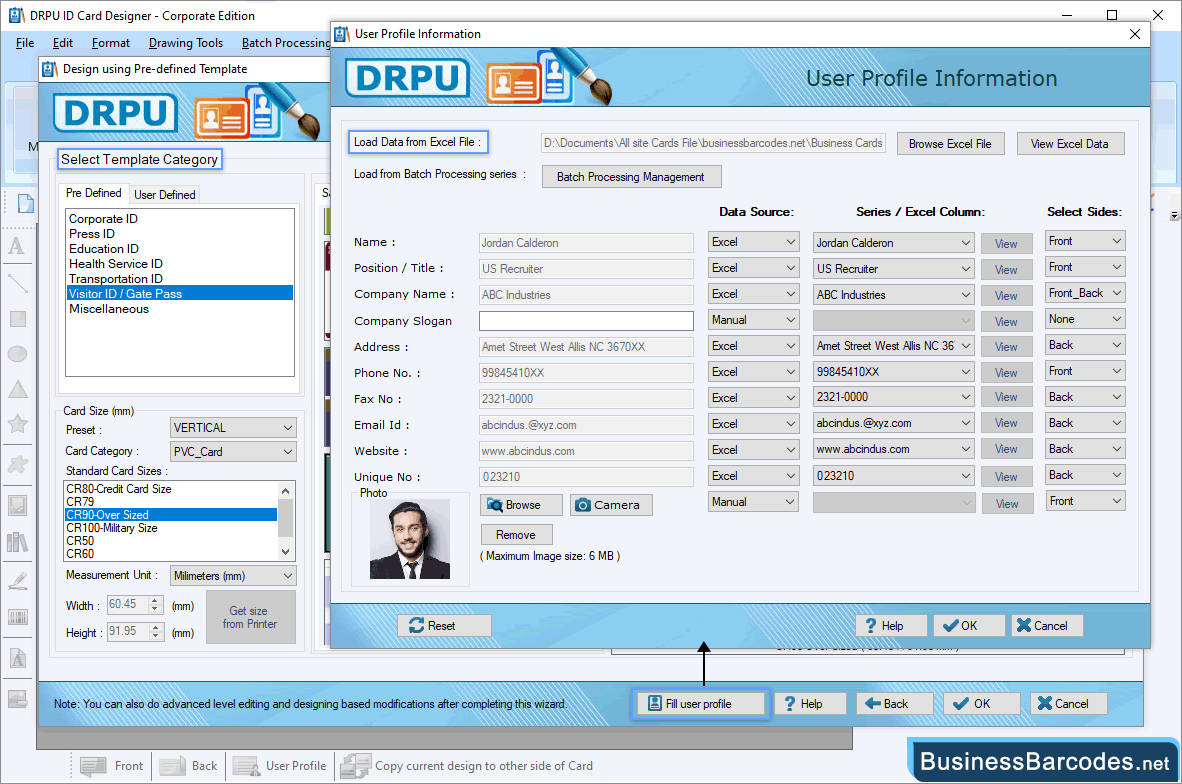 STEP: 3
To print your designed ID card, first go to the "Print" option in the software Tool Bar. Fill in all the printing details as per your requirements.