Business Card Maker Software Screenshots
Business Card Maker Software allows you to design and print business cards, visiting cards, membership cards, and other types of commercial cards. Program creates bulk numbers of corporate cards using advanced batch processing features.
Business Card Creator Tool provides an advanced card designing view with different designing objects like text, rectangles, barcodes, and other similar objects to create professional business cards. Software provides a solution to design and print multiple copies of business cards by changing the text, barcode value, etc. You can easily generates business cards from your home or office PC using Business card maker software.
Process to design professional business card using Business Card Designer Software:
STEP: 1
Select one of the design options (Start With Templates, by using the Wizard, or With Blank Format) to create business cards.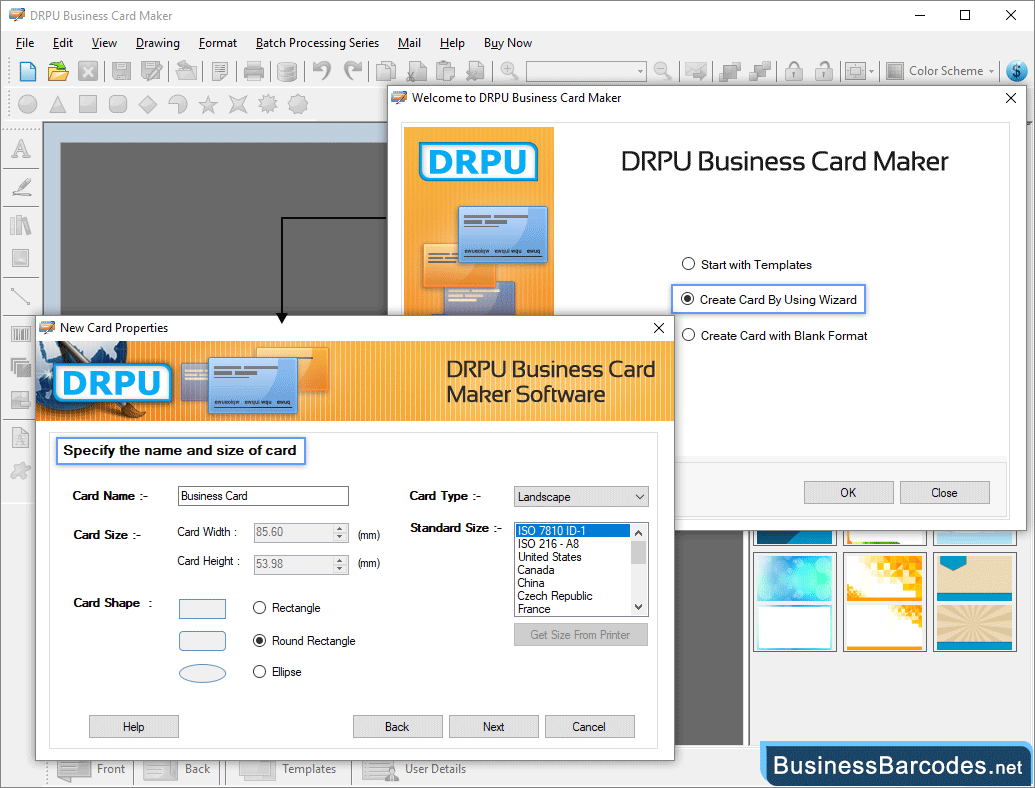 STEP: 2
Fill in all your details according to the business card sides (Front, Back).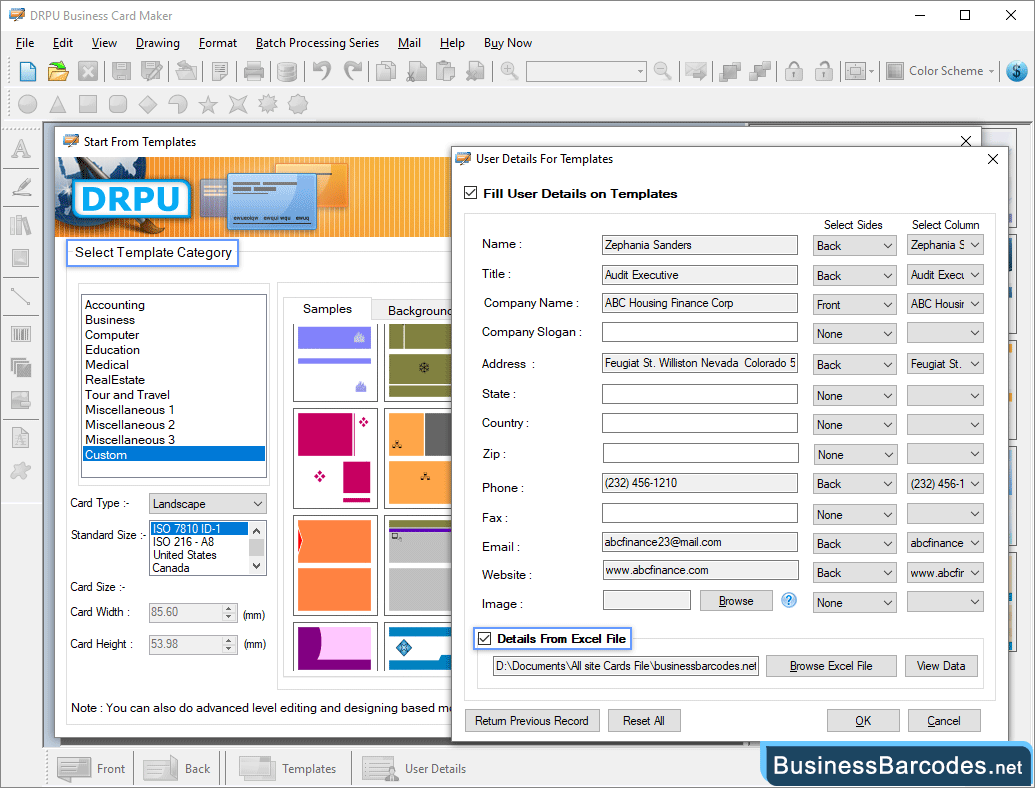 STEP: 3
Using advanced printing settings, print your designed business cards.