As tracking and traceability of things in the market place becomes a need for many businesses, bar code identification on unit level items is becoming increasingly significant.
When it comes to product identification, compliance labelling, warranty tracking, inventory management, and lot traceability for recalls at the unit level, each industry faces its own set of issues.
Each application's data requirements vary and can alter as it progresses through production, inventory migration, and the supply chain. Knowing how you'll utilise the data will help you decide what data to collect, how to store it, and how to make adjustments.
Why barcode and product tracking is essential for your business?
Product labelling and tracking is very important in a business organisation to manage selling and purchasing information of your business products. As a result, every system must keep precise records on its valuable fixed assets, such as computers, phones, office equipment, and office furniture. Goods control relates to the management of inventory in stockrooms, supply depots, and small warehouses. The bar-coding of your products is critical for managing your business.
A barcode label is used to manage and store information about a company's products. It's a little graphic of lines and spaces used to identify a product's number and location on retail store items, postal mail, and identification cards. To represent symbols and numbers, the codes use vertical line and space sequences. Shopping malls, food stores, and supermarkets all employ barcodes.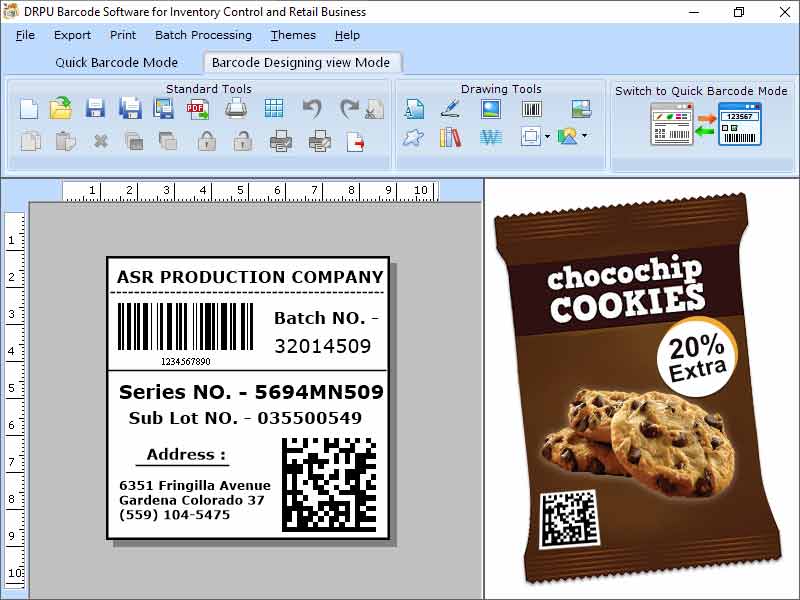 Business use barcode labelling and tracking for 4 primary reason-

Security-
This refers to high-value objects that require constant monitoring as a long-term investment. Labels that cannot be easily removed are required for such equipment for example- tempered evident labels

Mobility-
Devices that require regular checkouts to various places are liable to becoming lost. In such instances, having identical assets for backup is recommended.

Adhesion-
Some assets have uneven surfaces that make it difficult to apply the label. Tags that can stick to metal and last longer are frequently required for rugged mechanical equipment.

Accountability-
Employee theft is a genuine threat to assets (like laptops) and inventories, and a barcode system gives an extra layer of responsibility that a traditional check-out system can't match.
Benefit of using barcode technology-
It eliminate the possibility of human error: It helps to reduce human error for understanding the business labels, as once a scanner reads a barcode labels attach on a product then they identify all information present in it.
It enhances Inventory and stock control: Fast-selling items placed in market can be identified quickly and automatically reordered for maintaining sale in the same way for Slow-selling item Reordering can be controlled.
It allows for customization: Different sorts of assets are used by various businesses for various purposes. Many have grown into branches. This requires the addition of new information on item labels to provide better transparency on how to use these assets. The location or category of an object is examples of additional information. As a result, most barcode systems have custom label design software, allowing you to print asset information on your barcode labels.
Cost Effectiveness: Barcodes are simple to create and print. Regardless of their purpose or where they will be attached, they usually cost only a few dollars. They can be customized in a number of finishes and materials at a low cost.