Importance of Barcode Quality and Verification of Bad Barcode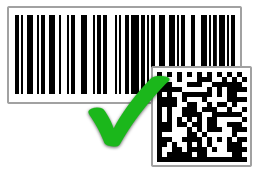 Barcodes make it easier to move items and information from the supplier to the shipment, as well as in the logistics, manufacturing, retail, banks, and post offices. When a barcode digit is read with a scanner instead of just being typed, it can be completed quicker and there is less possibility of it being incorrect.
But what happens when the barcode quality is not up to the mark? A poor-quality barcode can cause trouble in the supply chain and disturb product supply. To overcome these drawbacks, it's vital to consider the elements of a good label and why their quality is essential.
Why Barcode Quality is so important?
Many companies find the cheapest option when selecting barcode labels. Lower quality often results in poor printability, adhesive issues, scanning difficulties, and other problems. A better strategy is to establish a compromise between initial label prices and the long-term benefit of quality. A high-quality barcode label is responsible for rapid and convenient operations. There are some following reasons that tell why the barcode quality is so essential-
Many healthcare industries require accuracy, reliability, and integrity in how information is collected to improve the handling of clinical processes.
Patients and Medical Staff are demanding the opportunity to control their own health activities
Manufacturers must enhance their international and domestic supply chain procedures to ensure safety, boost visibility, and efficiency gains.
The barcode labels should be properly scan able and encode correct information about the product.
How to achieve the highest barcode quality
In the factories, warehouses, and trading industries, barcodes have become crucial. They can speed up data capture, eliminate mistakes, and even operate entire systems. However, barcode scanners must be able to read your barcodes correctly for this type of industrial management to work. Below, there are some techniques that improve your barcode quality-
Choose Right Colors

The labels on which the barcode is printed are not always white in color. Some are simply printed on the parcel, which isn't necessarily white. As a result, the color of the barcode bars must be in high contrast.

Proper Lightening

Scanner can't read the barcodes properly, when glossy materials are paired with poor lighting conditions. While proper lighting can solve these problems, there's no replacement for uniform packaging material.

Clear Text Font

You can't achieve best barcode quality by only proper branding of product's details. The text under the barcode must also be readable. That is, in a clear font corresponding to the size of the barcode.

Better Print Quality

If the nozzles and heating components of a barcode printer, for example, are impure or broken, the printer itself can affect the print quality, so the print head needs to be cleaned or changed.
How is Barcode Quality Important?
A high-quality barcode label can help to maximize industrial production, eliminate errors, and reduce overtime. It is very important for any business industry due to the following benefits-
In large manufacturing industries, these high-quality barcode labels guarantee better inventory control and fulfill global trading partner standards.
In medical clinics, they can track the medical product's information, eliminating the need for human paperwork and minimizing human errors.
In government agencies, asset management is very essential; a good quality barcode can keep precise records of asset placements and levels.
In retails, they can ensure higher accuracy, quick data capturing, better identification, and checkout time reduction.
In warehouses, they can improve the transparency process, faster order processing and eliminates labor costs more effectively.
What is Barcode Verification
The process of verifying the print quality of a barcode using ISO or ANSI standards, as well as ensuring that the data content format within the barcode fits specific application criteria, is known as barcode verification. It's a test that evaluates how successfully a barcode symbol will scan by the end-user.
It gives information regarding the quality of barcodes, which can enable businesses in achieving and controlling their barcode production methods. It can also boost customer satisfaction by ensuring conformity with both regulatory and consumer demands.
How to Verify a Bad Barcode without using Verifier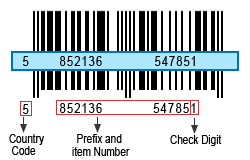 If you don't have any barcode verifier, then don't worry, you can verify your barcode by simply using the mobile application. Firstly, open your phone camera and scan the barcode placed on the product packaging. The application will show all of the information that the company has presented, including product name, code, manufacturing, and expiry details.
To verify the barcode, just check the country code, prefix, and item number or check the digit displayed on the Smartphone. If this information exactly matches the barcode then your barcode is valid and accurate.
Tips for Barcode Verification
If you are going to verify a barcode then, there are two important tips that you should remember.
✅ The first step is to decide your requirements. You won't be able to tell if the results are correct or incorrect if you don't know which standard to use.
✅ Secondly, the appropriate verification equipment must be used correctly. Proper results can be achieved by using the correct aperture and perfectly configured equipment.