Introduction of Barcode Maker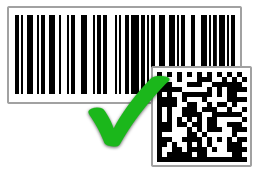 A barcode maker is a software tool that is used to create and design barcode images for printing. Barcode makers are used in a variety of industries and applications, such as retail, manufacturing, inventory management, and logistics.
Barcode makers allow users to generate barcodes in a variety of formats, such as linear barcodes like Code 39 or Code 128, as well as 2D barcodes like QR codes or Data Matrix codes. Users can typically customize the appearance of the barcode, such as the width of the bars, the size of the code, and the placement of text or numbers.
In addition to generating barcodes, many barcode makers also allow users to store and manage barcode data, such as product information, inventory counts, and tracking numbers. Some barcode makers also have the ability to integrate with other software systems, such as inventory management or point-of-sale systems.
Barcode makers can be standalone software programs that are installed on a computer or they can be web-based applications that are accessed through a browser. Some barcode makers are free, while others require a purchase or subscription to use.
Download and Install Barcode Maker
Factors to Consider when Choosing a Barcode Maker
When choosing a barcode maker, here are some factors you may want to consider:
Barcode symbologies:

Consider which barcode symbologies the software supports, such as UPC, Code 39, Code 128, or QR code, and choose a software that can create the types of barcodes you need.

Ease of Use:

Consider the ease of use of the software, especially if you are not familiar with designing barcodes. Look for software that has a user-friendly interface and provides step-by-step guidance.

Customization:

Consider the level of customization the software allows, such as changing the size, color, and font of the barcode, and choose software that provides the flexibility to create customized barcodes.

Output formats:

Consider the output formats the software supports, such as JPEG, PNG, or SVG, and choose software that can export barcodes in the formats you need.

Integration:

Consider how the software can integrate with your existing systems and tools, such as your inventory management software or barcode scanner, and choose software that can easily integrate into your workflow.

Price:

Consider the price of the software, as well as any ongoing fees, and choose software that provides good value for your budget.

Compatibility:

Consider the compatibility of the software with your operating system, such as Windows, Mac, or Linux, and choose software that is compatible with your system.

Support:

Consider the level of customer support provided by the software vendor, such as technical support, training, and documentation, and choose software that provides good customer support.
The factors to consider when choosing a barcode maker depend on the specific requirements of your application. It's important to evaluate different options, test the software with your barcode designs and requirements, and consult with experts to ensure that the software meets your needs and provides accurate and reliable barcodes.
Design Options Available in a Barcode Maker
The design options available in a barcode maker may vary depending on the specific software or tool used. However, some common design options that are available in many barcode makers include:
Barcode Type Selection:

The barcode maker should allow you to select the appropriate barcode symbology, such as Code 39, QR Code, Data Matrix, or UPC.

Barcode Size and Dimensions:

You should be able to adjust the size and dimensions of the barcode to fit your specific labeling needs according to the business.

Font Selection and Customization:

You should be able to select and customize the font used for the text included in the barcode label (header, footer, and barcode value).

Color Options:

You may be able to select the color of the barcode and the background, depending on the printing capabilities of your printer.

Label Layout:

You should be able to customize the layout of the label, including the placement of the barcode, text, and other information.

Data Input and Validation:

The barcode maker may include several tools to help you input and validate the data to ensure accurate barcode generation.

Batch Printing:

Some barcode makers allow you to generate and print multiple barcodes at once, such as for inventory management or product labeling.
Overall, the design options available in a barcode maker should allow you to create customized, professional-looking barcode labels that meet your specific labeling needs.
Various Barcode Scanners Compatibility with Windows Barcode Maker
There are many barcode scanners available that are compatible with Windows barcode maker. Some of the popular barcode scanners that work with Windows barcode maker are:
Handheld Barcode Scanners:

These are portable and easy-to-use scanners that can read a wide range of barcodes accurately and fastly. Some of the examples of these scanners include the Honeywell Voyager 1250g and the Zebra LS2208.

Fixed-Mount Barcode Scanners:

These scanners are designed for high-volume barcode scanning applications and are typically mounted on a conveyor belt. Some examples include the Datalogic Matrix 300N and Honeywell 8670.

Bluetooth Barcode Scanners:

These scanners connect wirelessly to a computer system, laptop, or mobile device using Bluetooth technology. Examples include the Motorola LI4278 and the Socket Mobile CHS 7Qi.

USB Barcode Scanners:

These scanners connect to a computer using a USB cable and are typically plug-and-play. Examples include the TaoTronics Barcode Scanner and NADAMOO Wireless Barcode Scanner.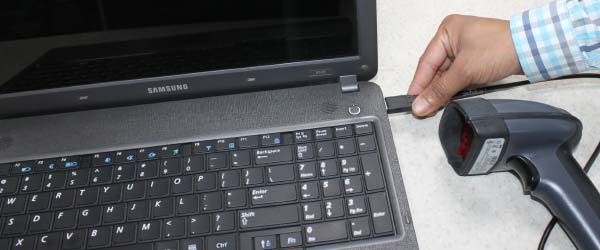 When choosing a barcode scanner for use with Windows barcode maker, it is important to check the compatibility of the scanner with the specific software you are using. Most barcode scanner manufacturers provide compatibility information on their websites or in their product manuals.
System Requirements for using a Barcode Maker
The system requirements for using a barcode maker may vary depending on the specific software being used to create the barcodes. However, some general system requirements to keep in mind when using a barcode maker are:
Operating System:

Barcode maker software typically requires a computer running a supported operating system such as Windows, Linux, or MacOS.

Processor:

A processor with sufficient speed and processing power is required to handle the generation of the barcodes.

Memory (RAM):

Sufficient memory is required to handle the generation of large batches of barcodes or barcodes with complex data. Typically, 4GB or more of RAM is recommended.

Hard drive space:

Sufficient hard drive space is required to store the software, any fonts or graphics required for the barcodes, and any data associated with the barcodes.

Graphics card:

Some barcode maker software may require a dedicated graphics card to generate high-quality barcodes with detailed graphics or logos.

Screen resolution:

Ensure that your computer monitor has a sufficient screen resolution to display the barcode maker software user interface effectively.

Software:

Barcode maker software requires software to generate the barcodes. Ensure that the software is compatible with the operating system of the computer.
It is important to check the system requirements for the specific barcode maker software you are using and to ensure that your computer meets those requirements. Additionally, it is recommended to use the latest software and drivers provided by the barcode maker software developer for optimal performance and compatibility.