Introduction of Barcode Label Maker
Barcode Label Maker typically includes a variety of templates and design tools to help users create customized barcode labels for their specific needs. It allows users to create and print different types of barcodes, such as QR codes, Data Matrix codes, UPC codes, and EAN codes, and customize the barcode appearance, size, and text.
Barcode Label Maker is commonly used in industries such as retail, manufacturing, and logistics, where barcode labels are used to identify and track products and shipments. The software can also be integrated with other systems, such as inventory management or point-of-sale systems, to help businesses track and manage their products more efficiently.
Overall, a Barcode Label Maker is an essential tool for any business that needs to create and print barcode labels, as it streamlines the labeling process and helps to improve inventory and tracking accuracy.
Benefits of Using a Barcode Label Maker
Using a barcode label maker can provide several benefits for businesses, including:
Easy Creation of Barcodes:

Barcode label maker can simplify the process of creating and printing barcodes. Many barcode label makers offer user-friendly interfaces and templates that allow users to quickly create barcodes without needing extensive knowledge of barcode technology.

Customization Options:

Barcode label makers offer a range of customization options, such as choosing barcode types, adjusting barcode size, and adding logos or other design elements to the barcode. This can help businesses create barcodes that are visually appealing and align with their branding.

Improved Accuracy:

Barcode label makers can help improve accuracy by automatically generating barcodes based on specific data inputs. This reduces the risk of human error and ensures that barcodes are consistently formatted and contain accurate information.

Cost-Effective:

Using a barcode label maker is typically more cost-effective than purchasing pre-printed barcode labels. Businesses can create and print their own barcodes as needed, rather than buying pre-printed labels in bulk and risking obsolescence if product information changes.

Scalability:

Barcode label makers can accommodate a wide range of barcode printing needs, from small businesses to large corporations. As businesses grow and expand, barcode makers can adapt to increased barcode printing volumes and more complex barcode requirements.

Enhanced Inventory Management:

Barcodes can help businesses track inventory more accurately, leading to better inventory management and cost savings.
Overall, using a barcode label maker can help businesses streamline the process of creating and printing barcodes, improve accuracy, and save money on label costs. It can also help businesses better manage their inventory and streamline their operations.
Create Custom Barcodes by Using a Barcode Label Maker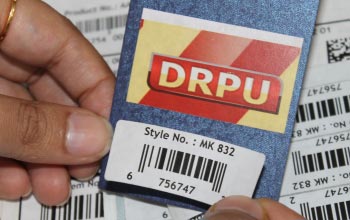 A barcode label maker can create custom barcodes with specific data or designs. Many barcode label makers allow you to input your own data and customize the design of your barcode. For example, you can create custom barcodes that include specific product information, such as a product name, SKU, or pricing information.
In addition to customizing the data encoded in the barcode, some barcode label makers also allow you to create custom designs for your barcodes. This can include changing the size, shape, and color of the barcode, as well as adding custom text, logos, or images.
Barcode label maker should provide guidance on how to create scannable barcodes and ensure that the barcode format you choose is compatible with your scanning system.
Pricing Of Barcode Label Maker
The pricing for a barcode maker can also vary depending on the level of support provided. Some barcode maker tools may offer limited or no technical support, while others may include access to customer service or technical support teams. In general, free barcode maker tools tend to offer basic functionality and may not include advanced features or customization options.
Paid barcode makers may offer additional features such as support for multiple barcode types, custom design options, and integration with other software or systems. It's important to shop around and compare prices from different label manufacturers to find the best pricing options.
Download and Install Barcode Label Maker
Pricing Options for Barcode Labels
The pricing options for barcode labels can vary depending on the type of label and the quantity ordered being used, as well as any additional features or services offered. The most common type of barcode label is the thermal transfer label, which is typically sold in rolls or sheets. The price per label can vary depending on factors such as the size of the label, the quantity ordered, and any custom features or printing required.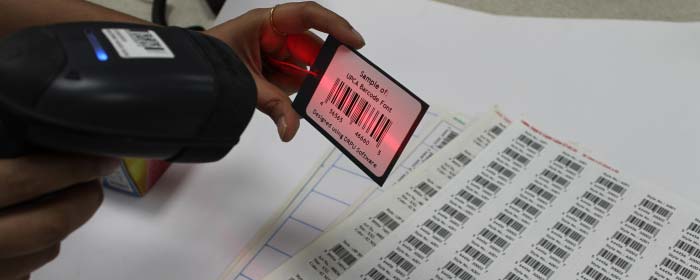 Some label manufacturers offer bulk pricing for larger orders, which can reduce the cost per label. Additionally, some label manufacturers may offer discounts for repeat orders or for customers who sign long-term contracts. It's also important to consider factors such as the quality of the labels, the level of customer service provided by the manufacturer, and any additional services or features offered, such as custom printing or design services.
There are a variety of barcode maker options available, ranging from free online tools to more advanced software with a higher price point. Some barcode makers may be available as a one-time purchase, while others may require a subscription or ongoing licensing fees. It's important to carefully evaluate the features and pricing options of different barcode maker tools to find the best fit for your specific needs and budget. Additionally, it may be helpful to read reviews and compare user experiences with different barcode maker options before making a final decision.