Logo Maker Software Screenshots
Logo Maker Software creates professional business logos in different shapes and sizes. Logo designing software creates customized business trademark symbols for any small-scale or large-scale organization. Program provides advanced designing tools such as text, symbols, WordArt and shapes to design commercial business logos. Software provides inbuilt color and background settings to design logos in different colors.
Business logo making program enables you to add your signature, WordArt, and watermark to design different logos for others. Logo creator tool provides inbuilt color and background setting features to design unique business logos. Software allows you to print multiple logos using flexible printer settings. Create a colorful business logo and save designed images at a user-specified PC location.
Process to design professional business Logo using Logo Maker Software:
STEP: 1
To begin designing your logo, select one of the modules (Start from Template, Create Label by Using Wizard, Create Label with Blank Format).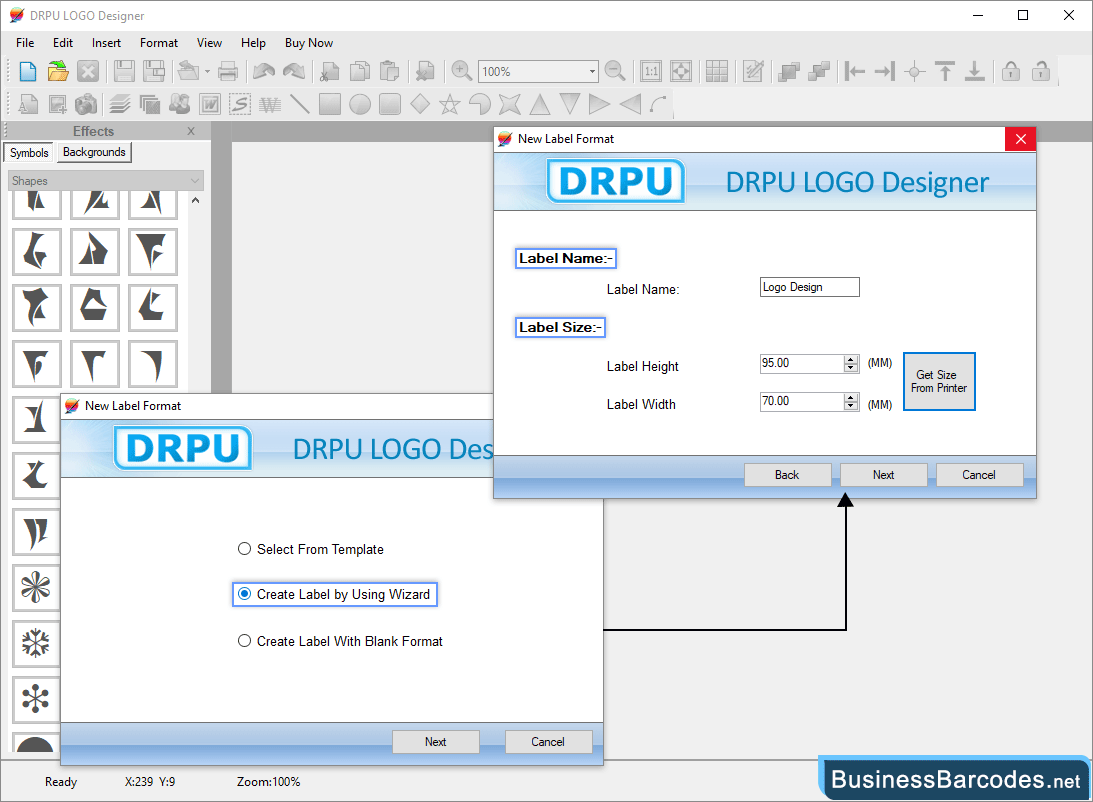 STEP: 2
Change label size and background using label properties.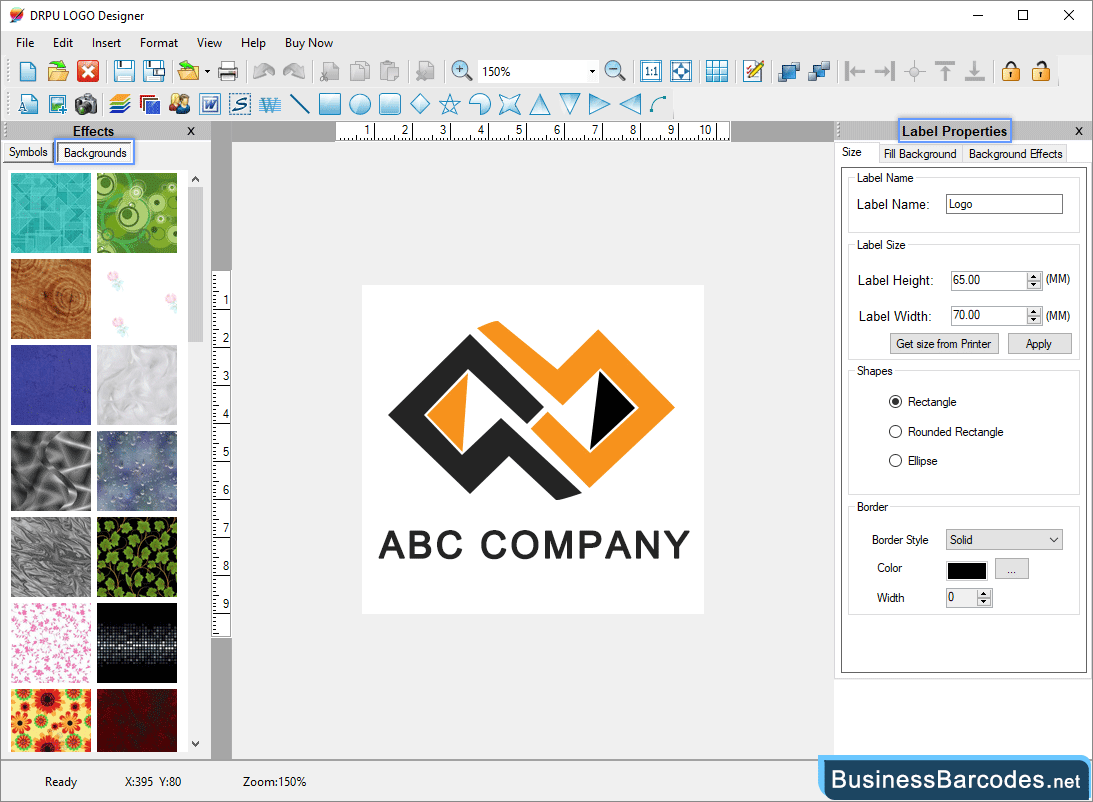 STEP: 3
Add text to your logo and change the setting of the text using Text Properties.