Databar EAN 8 2D Barcode Font generated by Business Barcodes - Standard Edition
Enable 2D Barcode option and select Databar EAN 8 2D Font as shown in below screen to design barcode font by Business Barcodes - Standard Edition Software.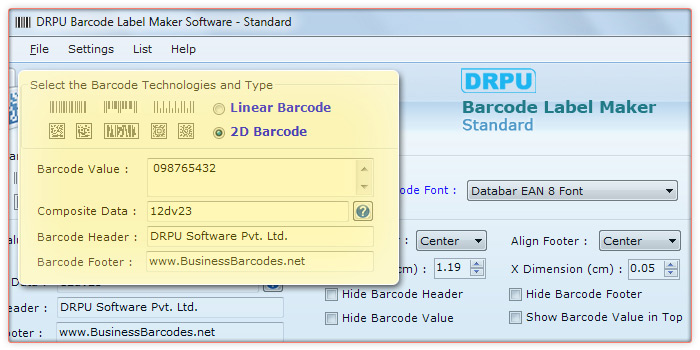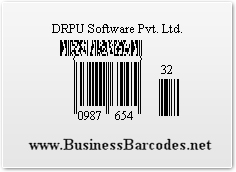 EAN 8 code is derived from longer European Article Number (EAN-13) code. EAN 8 bar code is mainly used for those small packages where the Ean-13 barcode would be too large. Data bar EAN-8 barcode is shortened version of the EAN-13 code. This barcode symbology includes 2 or 3 digit country code, 4 or 5 data digits and a checksum digit. EAN 8 barcode is used on those packages where the space is too narrow like cigarettes, pencils and chewing gum packets.
Barcode Font: Databar EAN 8 2D Barcode
Barcode Type: 2D Barcode Symbology