Is it possible to launch
product without barcode?
Several online marketplaces (E-commerce sites/brands) utilize barcode system; many retailers need suppliers to affix UPC/EAN numbers to items in order to monitor them. Nowadays, to sell things online, barcodes are required. A barcode helps in inventory control, quality assurance and product tracking in an organization's supply chain. The UPC, EAN/IAN, ISBN and its sub-types are the most widely used barcodes.
You can launch a product without a barcode if you sell that product at a low level or unless a product has been sold wholesale or to a major store.
These points will clarify possibility to launch product without barcode:
Need a barcode If you:
E-commerce merchandise sales.
Offer goods for sale on any online marketplace that demands them.
Market your products to big-box stores like Wal-Mart, Target, Barnes & Noble, Walgreens, GNC, etc.
If you try to sell your goods to one of the many retail establishments that demand barcodes, you must include a barcode on the product.
Launch product online, you need a barcode system to maintain the production and track delivery process.
Barcode are not necessary If you:
Sell product directly to the customer via in person.
Selling products at craft fairs, trade exhibits, weekend activities, and other similar events.
Sell or distribute merchandise to local retail outlets (They have their own barcode systems).
If you're selling handcrafted items, antiques, or DIY goods.
Barcodes are needed to:
Maintain the brand value: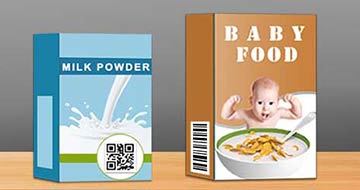 Your product will become a part of a nearly 50-year-old global retail system after you identify it with a valid barcode that connects it to your brand. Numerous different merchants, distributors, and other supply chain experts all accept GTINs.
These types of measures are being taken by online marketplaces to slow the spread of counterfeit goods and prevent them from reaching raw customers. 20 of 47 products bought from third-party vendors on well-known consumer websites were discovered to be fake, according to a GAO investigation.
Prepare for Emerging Markets: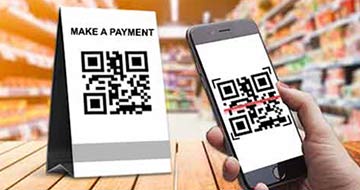 The increased number of new items introduced can also be predicated on the fact that selling online has never been easier. Companies that provide e-commerce solutions, such as Etsy, have experienced explosive development and make it simple for side hustlers, serial entrepreneurs, and home business owners to break into e-commerce and reach a wide range of customers.
While pandemic-era items have become a significant potential, small firms must consider their long-term growth ambitions and make careful product selections based on those plans.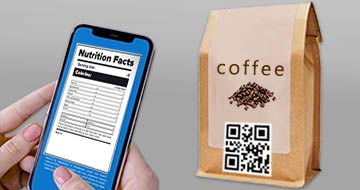 A search engine's value for online items is comparable to that of a physical store's display shelf. The way objects are displayed on the shelf has an impact on how customers locate products. Products have poor "digital shelf" positioning when a search is poorly optimised, making them more difficult to discover and purchase.
Consumers need the same data format that suppliers and retailers use in backend retail inventory management systems to find what they're looking for in product searches. In addition to utilising GTINs in product listings, it's a good idea to include all important product details to provide them a complete image of what you're offering.
Benefits of Barcodes:
Because no staffs is required to perform a physical inventory, barcodes assist to manage and automate the inventory process, which saves time and eliminates the danger of human mistake. The consequences of having incorrect information in the supply chain may be disastrous for a company, thus barcodes help to mitigate the risk.
There's no arguing that employing barcodes improves customer experience and makes it easier to locate the goods that a consumer need.
As a result of barcodes, searches will become more relevant because phone accessories will be filtered out of the results. This leads to a higher level of trust, more visits, and, eventually, more purchases.
Conclusion:
"
The main question is "can a product be launched without a barcode?" Yes, it is possible to launch a product without a barcode label. As you see in day today life all the handcrafted, artefacts and other local manufacturing products are being sold without a barcode. But, it is advised that every entrepreneur or potential entrepreneur/business have GTINs in place while launching their products in order to save you from multiple hassles and improve productivity and authentication. This saves companies money while improving quality, on-time performance, and other important business factors.