ID Card Designer for Mac Screenshots
Mac ID Card Maker Software to create various types of ID cards, such as employee, student, and visitor ID cards, as well as visitor gate pass. Software have option to design professional-looking multiple ID cards using pre-defined templates.
Mac ID Card Designer Application allows you to send designed ID cards to single or multiple email IDs using an advanced email-settings feature. You can easily export your designed ID cards as images (in JPEG, PNG, and other file formats) or as PDFs. Mac ID Card Designer Program has various designing objects such as lines, barcodes, rectangles, shapes, etc.
Process to design ID cards using Mac ID Card Designer Software:
STEP: 1
Choose one module to design ID cards (design cards using a template, using a wizard, open with existing design log) as per requirement.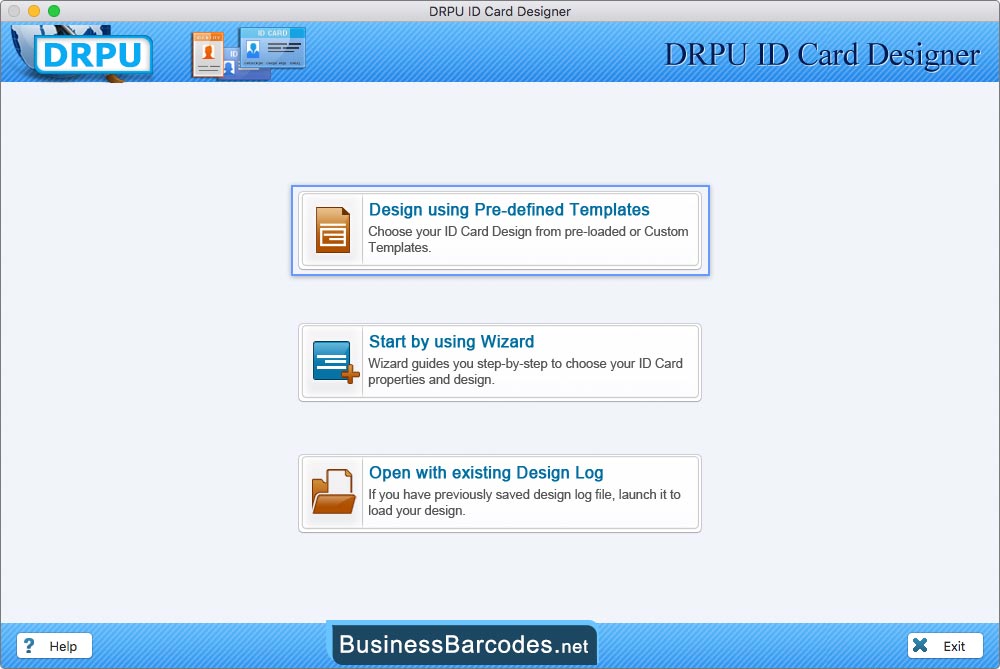 STEP: 2
Using card properties, Set card background and size.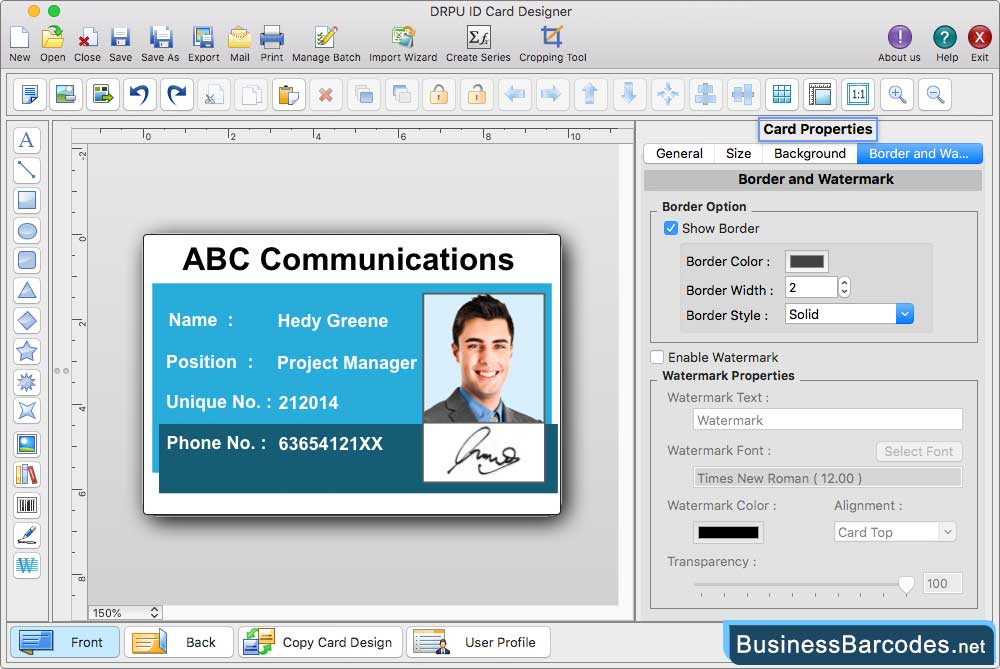 STEP: 3
To print your designed ID card, Fill in all the printing details as per your requirements.